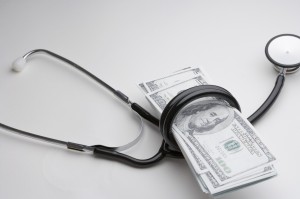 The Lexington County Health Services District ("Lexington Medical Center" or "LMC") located in West Columbia, South Carolina, has agreed to pay $17 million dollars to resolve allegations that it violated the Physician Self-Referral Law (the "Stark Law") and the False Claims Act ("FCA") by maintaining improper financial arrangements with 28 physicians.
The FCA is a federal statute that allows whistleblowers, or "relators," to bring qui tam lawsuits on behalf of the United States government and against their employers who commit fraud against the government.
The action was initiated by Dr. David Hammett, a former physician at Lexington Medical Center. He filed his FCA lawsuit in 2013. FCA suits are filed "under seal," and the government has 60 days to elect to intervene. If the lawsuit is successful, no matter if the government chose to intervene, and the government recovers money from a fraudulent contractor, the whistleblower who is the source of the information stands to take-home a considerable portion of the government's recovery.