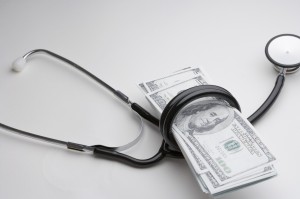 The Lexington County Health Services District ("Lexington Medical Center" or "LMC") located in West Columbia, South Carolina, has agreed to pay $17 million dollars to resolve allegations that it violated the Physician Self-Referral Law (the "Stark Law") and the False Claims Act ("FCA") by maintaining improper financial arrangements with 28 physicians.
The FCA is a federal statute that allows whistleblowers, or "relators," to bring qui tam lawsuits on behalf of the United States government and against their employers who commit fraud against the government.
The action was initiated by Dr. David Hammett, a former physician at Lexington Medical Center. He filed his FCA lawsuit in 2013. FCA suits are filed "under seal," and the government has 60 days to elect to intervene. If the lawsuit is successful, no matter if the government chose to intervene, and the government recovers money from a fraudulent contractor, the whistleblower who is the source of the information stands to take-home a considerable portion of the government's recovery.
The Stark Law is intended to ensure that physician referrals are made based on the medical needs of patients, and are not tainted by certain unsavory financial arrangements.  The Stark Law generally forbids a hospital from billing Medicare for certain services referred by physicians who have a financial relationship with the hospital unless that relationship falls within enumerated "safe-harbor" exceptions.
The exceptions generally require, among other things, that the financial arrangements do not exceed fair market value, do not take into account the volume or value of any referrals, and are commercially reasonable. In addition, arrangements with physicians who are not hospital employees must be set out in writing and satisfy a number of other requirements intended to insulate the referrals from turning-into financial kick-backs.
In his complaint, the whistleblower alleged that LMC entered into asset purchase agreements for the acquisition of physician practices and entered into employment agreements with 28 physicians that violated the Stark Law because they took into account the volume or value of physician referrals and provided compensation in excess of fair market value.
In his complaint, Dr. Hammett alleged that LMC, through a "hub-and-spoke" model, incentivizes referrals to the hospital by using a compensation formula that credits past and future physician referrals and the value of those referrals is set in-line with physician compensation. The "illicit nature" of the scheme was evidenced by LMC physician compensation, which far exceeds fair market value of the services provided. The scheme was also substantiated by LMC's extensive internal tracking of referral reports. Dr. Hammett described an environment where LMC strictly tracked physician referrals and provides employees with regular, detailed reports comparing their referral performance against one another.
Dr. Hammett also alleged that LMC physician salaries far exceeded norms, due in large part to fraudulent referrals required by the hospital. For example, at lest one LMC physician practicing internal medicine was compensated with a salary in excess of $500,000. By comparison, the Medical Group Management Association's 2013 report finds the median salary for family medicine physicians is $224,110, with the 90th percentile earning $364,485 or more.
The settlement illustrates the government's emphasis on combating health care fraud and symbolizes another success for the Health Care Fraud Prevention and Enforcement Action Team ("HEAT") initiative. The partnership between the two departments has focused efforts to reduce and prevent Medicare and Medicaid financial fraud through enhanced cooperation.  As the government has acknowledged, one of the most powerful tools in the effort to combat healthcare fraud is the False Claims Act.
Since HEAT's establishment in 2009, the Justice Department has recovered a total of more than $30 billion through FCA cases, with more than $18.3 billion of that amount recovered in cases involving fraud against federal health care programs.
While the fraud a whistleblower sees may not be as explicit as what Dr. Hammett experienced, consulting an experienced whistleblower attorney or an attorney who specializes in the False Claims Act will help evaluate and guide one's claim.
Whistleblowers who bring FCA cases against hospitals that commit fraud against the government stand to not only disrupt immoral practices, but recover large financial rewards. Dr. Hammett, the whistleblower in this case, will receive approximately $4.5 million of the recovered funds.