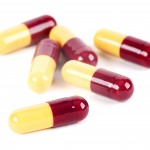 A federal judge will decide the fate of a "whistleblower's" and the United States Postal Service's ("USPS") lawsuit against cyclist Lance Armstrong and his now defunct racing company, Tailwind Sports. The False Claims Act ("FCA") lawsuit, originally filed by Armstrong's former teammate, Floyd Landis, alleges that Tailwind Sports and Armstrong unlawfully submitted bills to the federal government for sponsorship. Landis alleges that Tailwind athletes and Armstrong, who were sponsored by the USPS from 2001-2004, were involved in an illegal "doping" scheme, which allegedly violated material elements of their contract with the federal government.
The FCA allows the government to recover actual damages and penalties of three times those damages. The fraudulent government contractor is also hit with an $11,000 penalty per false claim. In November, those penalties per claim will raise to nearly $22,000 per claim.
At its core, the statute allows individuals ("whistleblowers") to file lawsuits with allegations that fraud has been committed against the federal government. Whistleblowers are entitled to share in any recovery received by the government.
The USPS paid Armstrong and fellow Tailwind cyclists nearly $33 million dollars over the course of their sponsorship deal. On its face, Landis and the USPS' lawsuit hinges on a "morality" clause placed into the team's contract with the government. The USPS specifically stated in 2000 that the reason it was sponsoring the USPS and its purpose in doing so was to "positively impact customer perceptions of the Postal Service" and improve its own employees' "sense of pride." Plaintiffs contend that the "doping of athletes and cheating to win athletic events is plainly inconsistent with these objectives." Landis alleges that when the defendants submitted claims for payment and accepted those payments from USPS, they represented explicitly and implicitly to the USPS that the team was not involved in the doping of its team members or other wrongful conduct, but those representations were not true.
The suit alleges Armstrong encouraged other team members to engage in illegal "doping" that ran rampant amongst the USPS cyclists before, during, and after races such as the Tour de France. The misconduct centers around "blood doping," which involves the use of artificial means to increase an individual's red blood cell count, which increases the oxygen carrying capacity of the person's red blood and thus improves their athletic endurance.
The "blood doping" regiment began around 2002, at the end of the Tour de France. Landis was approached by the USPS team doctor, Italian physician Dr. Michele Ferrari. Landis was told that the doctor would help him extract a half liter of blood to be re-infused during the Tour de France. Two years later, Dr. Ferrari was convicted in Italy of charges involving doping athletes.
At the same meeting, Dr. Ferrari told Landis that he should begin wearing testosterone patches, that could be worn two out of three days after hard training for eight to ten hours at night, which would be "relatively" free from risk of detection by cycling authorities.
Landis also recounts times where Armstrong flagrantly "blood doped" in front of teammates. At one point, Landis alleges Armstrong and his doctors faked a bus breakdown while returning from the Tour de France, all to ensure the athlete could receive injections of his own blood.
While the alleged fraud a whistleblower sees may not be as explicit or notorious as what Landis experienced while racing alongside Armstrong, consulting an experienced whistleblower attorney or an attorney who specializes in the False Claims Act will help evaluate and guide a potential whistleblower's claim.
Whistleblowers who bring qui tam False Claims Act cases against companies that commit fraud against the government stand to not only disrupt immoral practices, but often recover significant financial rewards.