---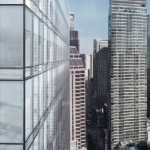 The Second Circuit Court of Appeals recently limited the enforceability of employment separation agreements that seek to ban would-be whistleblowers from filing claims against their former employers. In U.S. ex rel. Ladas v. Exelis, Inc, et al., the Court held that broad lawsuit release provisions in employment separation agreements, which are increasingly common in the corporate sphere, cut against public policy by discouraging the filing of qui tam suits to uncover fraud against the government.
False Claims Act ("FCA") Whistleblower Michael Ladas was the Director of Quality at Power Solutions. In 2005, Power Solutions entered into a contract with the U.S. Government to provide power supply devices. During this time, as Director of Quality, Ladas was responsible for ensuring production compliance with government contracts, product testing, and documenting and reporting manufacturing defects in Power Solutions' products.
During Ladas' employment as Director of Quality, Power Solutions entered into a subcontract with Innovative Mold Solutions ("IMS"), where IMS manufactured casing components for Power Solutions' products. In November 2007, without alerting Power Solutions or the government, IMS made substantial changes in the manufacturing of its power supply case components, using a significantly less expensive adhesive material and considerably changing the process it used to apply that material. An engineering professor employed by Power Solutions alerted Ladas that a change in application method would require significant additional testing to ensure the casing's reliability and durability; but neither IMS nor Power Solutions put the casing through additional testing, and the changes were not submitted to the government for approval.
In his FCA complaint, Ladas alleged that Power Solutions engineers were aware that a materials and process change occurred with the potential to significantly affect the quality and function of power supply products. Ladas alleged that in a 2007 meeting with IMS, Power Solutions complained of defects in components IMS shipped. At the time, IMS denied making any changes in their materials or manufacturing processes. In February 2009, Ladas and Power Solutions began further documenting problems with the IMS-manufactured case components, noting various types of degradation and reliability issues not consistent with previous products. Power Solutions' general manager decided, contrary to Ladas' recommendations, to send on the questionable IMS components to assembly without awaiting complete test results. In May 2009, IMS finally admitted to Power Solutions that it introduced changes without informing the government. Power Solutions employees met with IMS to discuss the matter. Ladas, who was responsible for ensuring the quality of Power Solutions products, was not invited or included in the meeting.
Ladas was terminated from Power Solutions on March 31, 2010. Power Solutions provided, and Ladas signed, an employment separation agreement in which he agreed to release, "all claims or demands he may have arising out of or relating to his employment… including any rights or claims he may have under federal laws. The document stated that the release, "shall be construed in the broadest sense possible and shall be effective as a prohibition to all claims… and any action of every character, nature, kind or description, known or unknown and suspected or unsuspected."
The U.S. District Court for the District of Connecticut ruled that the employment agreement was enforceable, and thus, Ladas lacked standing to bring forth his FCA case. The Second Circuit eventually dismissed Ladas' FCA claims because his complaint failed to plead fraud with requisite particularity. Though his claim was dismissed, the Court of Appeals reversed the District Court with regards to the enforceability of Power Solutions' employment separation agreement. The Court ruled that Ladas' employment separation agreement was unenforceable, "assuming Ladas' release was sufficiently broad to encompass his qui tam claims, we hold that the release is unenforceable as a matter of public policy." In its Ladas decision, the Second Circuit followed precedent in U.S. ex rel. Radcliffe v. Purdue Pharma L.P. and U.S. ex rel. Green v. Northrop Corp. that an employment separation agreement which waives qui tam actions may be enforceable where the federal government is already aware of the plaintiff's allegations regarding false claims before the plaintiff's case is filed.
The takeaway for potential whistleblowers— the importance of knowing if the government is already aware of the fraud you are witnessing—is inherently unclear. When handed a separation agreement, a whistleblower must weigh, ideally with the advice of an experienced False Claims Act Attorney, the rights waived through signing the agreement against the potentially substantial monetary reward through a successful False Claims Act case.