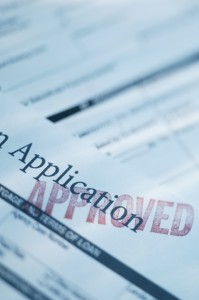 B&H Education, the operator of a chain of beauty and massage schools known as the "Marinello School of Beauty," which are located in the state of California, paid over $8 million dollars to settle a False Claims Act ("FCA") lawsuit brought by employees-turned-whistleblowers.
The False Claims Act, originally enacted in 1863 during height of the civil war to combat rampant fraud in government contracting, was amended by Congress in 1986 to enhance the federal government's ability to recover losses from fraud against the United States.
Violations of the FCA are subject to civil penalties (approximately $20,000) for each false claim plus three times the amount of the loss that the government incurred as a result of the defendant's actions.
FCA cases rely on "whistleblowers" who come forward and file suit against their employer whom they suspect of fraud.
Under the False Claims Act, whistleblower complaints are filed "under seal" and are supposed to remain secret for at least 60 days to give the U.S. Department of Justice a chance to investigate the fraud allegations which are being asserted on behalf of the federal government.
The defendant named in FCA suits is not served with the complaint until the case is unsealed, usually at the time the government informs the court whether it intends to intervene and pursue the case or if it will step aside, leaving the whistleblower to litigate privately. The very existence of a whistleblower complaint is supposed to be a secret until a federal judge orders the case unsealed.
In 2014, four former and current employees of Marinello Schools filed suit against the company alleging various schemes to defraud the Federal government by changing student records, creating fictitious students, and falsifying financial documents—all in an attempt to maximize profits garnered from "over submissions" to financial aid programs.
The four "whistleblowers" alleged that B&H engaged in a comprehensive, nation-wide scheme designed to defraud the United States through false claims, false statements, and false records submitted for the purposes gaining access to federal financial aid money.
The women alleged that Marinello, in an attempt to maximize profits, regardless of legality or student eligibility, conspired, concealed, obstructed, manipulated, lied, and/or altered student information, records, attendance data, accounting, statistics, audits, and other documents to willfully and knowingly draw-down the maximum amount of aid available for ineligible, and often, non-existent students.
The fraud on the Department of Education, which certifies federal college loans, began before unwitting cosmetology and massage students even walked through the door to their first day of classes.
The complaint, released after the parties reached a settlement, explained that the school often engaged in prohibited student recruiting practices.
Marinello "hounded" students who had no business being in school to sign up for classes. Students often could not pass requisite tests, were highly under-educated, or had extensive criminal histories. The government alleges that the school knew or should have known the students had little or no chance at success. The company attempted to enroll students for its own financial benefit while indebting those it supposedly sought to help.
In order to achieve these results, Admissions Representatives targeted underprivileged students in lower socioeconomic areas and focused on recruiting students who had not completed high school. It seems the only admissions requirement at Marinello was a United States Social Security number.
Once the Admissions Representatives found a student that fit their "profile," they intimidated, harassed, and pressured the prospective student into enrolling— calling and harassing the student 2-3 times per day until the student enrolled, stopped answering, or frequently, changed their cell phone number.
Once the students were actually enrolled in school, Marinello often manipulated and falsified student entrance exam results, GED certificates, and "ability to benefit" tests that allowed students to enroll and receive federal aid. Federal aid that U.S. Department of Justice prosecutors and the whistleblowers allege allowed B&H Education executives to unjustly enrich themselves.
The B&H education case is one of the most significant and successful prosecutions of a "for-profit" secondary education institution for fraud and misconduct. Only three days after the announcement of the settlement, B&H and all Marinello School of Beauty campuses closed their doors.
Reporting fraud may carry palpable professional risks. These causes for discomfort can be minimized by an experienced False Claims Act attorney.
Greene LLP is a complex civil litigation firm located in downtown Boston, Massachusetts, that specializes in representing qui tam whistleblowers in False Claims Act litigation and employing a low-volume, high-attention approach to litigation.