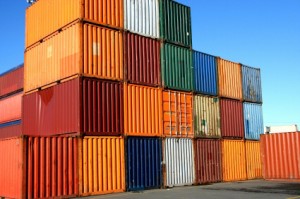 Two whistleblowers brought fraud allegations against shippers of military freight and helped the U.S. Government recover $13 million in a False Claims Act settlement announced this month. The case involved a nationwide contract described by Transport Topics Newspaper as "the largest logistics outsourcing in history."
Richard Ricks, 58, and Marcelo Cuellar, 30, filed a complaint under the federal False Claims Act, alleging that contractors under the Defense Transportation Coordination Initiative ("DTCI") knowingly inflated charges to the Government for shipping military freight throughout the United States.
The Defense Transportation Coordination Initiative was a massive initiative by the U.S. Department of Defense ("DoD") to manage distribution of military freight in the continental United States. The purpose of the DTCI was to "increase the operational effectiveness of the U.S. Military and at the same time, obtain efficiencies. The premise is that DoD will increase operational effectiveness… [and] also obtain efficiencies through best business practices such as increased consolidations and mode conversions." In effect, the DTCI was an attempt to outsource and reduce transportation costs—a fact lost on the fraudulent contractors. In 2015, the program was abandoned because of rampant fraud.