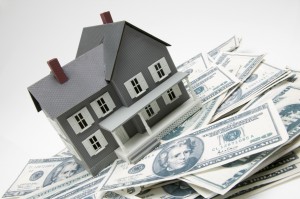 This week, New Jersey-based PHH Corp. announced it settled with the U.S. Department of Justice ("DOJ") to resolve the allegations brought forth by a whistleblower concerning fraudulent mortgage origination and underwriting practices. To resolve the allegations, the company will pay approximately $75 million to the DOJ.
PHH added that the settlement agreements cover mortgage loans insured by the Federal Housing Administration ("FHA") during the period between Jan. 1, 2006 and Dec. 31, 2011, some mortgage loans insured by the VA, and mortgage loans sold to Freddie Mac and Fannie Mae.
Much of the information covered by the settlement was provided by an employee-turned-whistleblower. False Claims Act ("FCA") cases often hinge around information gathered from corporate whistleblowers who file lawsuits against their employers who are thought to have committed fraud against the government.
The False Claims Act was passed in response to fraud on President Abraham Lincoln's Union army during the U.S. civil war. Congress and taxpayers alike were outraged by businesses and "pork-barrel" businessmen that profited handsomely from selling American civil war soldiers rotten food, boots with holes in the soles, and guns that could not fire.
The statute is unique amongst federal and state civil fraud remedies, as it empowers individuals with "inside" information about fraud on the government to share in any recovery the government may make. These individuals, referred to as "relators" frequently obtain 15-30% of recoveries made because of their FCA lawsuits.
Mary Bozzelli, a former employee of PHH, filed a lawsuit under the qui tam whistleblower provisions of the False Claims Act. Bozzelli worked for PHH from 1992 to 2011 as an underwriter and underwriting supervisor. Due to her contributions to the settlement, the United States awarded Bozzelli more than $9 million for the role she played in blowing the whistle on PHH's mortgage fraud.
"It is great to see PHH finally held accountable for its actions," said Bozzelli, who filed the lawsuit in 2013. "Mortgage fraud is hardly victimless. Not only did PHH defraud taxpayers, but instead of helping deserving borrowers obtain home loans through the government loan programs, I witnessed firsthand the ways in which PHH abused the programs to line its own pockets."
As part of the settlement, PHH admitted to the following concerning its origination of improper FHA loans:
Between Jan. 1, 2006, and Dec. 31, 2011, it certified for FHA insurance mortgage loans that did not meet HUD underwriting requirements and did not adhere to FHA's self-reporting requirements. Examples of loan defects that PHH admitted resulted in loans being ineligible for FHA mortgage insurance.
In resolving the allegations, the company admitted to: (1) failing to document the borrowers' creditworthiness and verification of employment; (2) failing to document the borrower's claimed equity in previous homes; and, (3) insuring loans for FHA mortgage insurance despite the borrower failing to meet HUD's minimum statutory investment for the loan.
In a separate admission, PHH admitted that between Jan. 1, 2006, and Dec. 31, 2011, the company did not self-report any problematic loans to HUD, as required per FHA regulations.
PHH is one of many lenders dealing with allegations of fraud in relation to origination and underwriting practices. Quicken Loans, run by billionaire businessman and Cleveland Cavaliers owner Dan Gilbert, is the nation's largest Federal Housing Administration-backed mortgage lender, and sued the DOJ in April 2015 after being accused of fraudulent lending practices. That case is still pending.
Though mortgage fraud may not appear as clear-cut as what Bozzelli experienced at PHH, if one suspects their mortgage company of fraudulent practices, consulting an experienced whistleblower attorney or an attorney who specializes in the False Claims Act may help evaluate and guide a potential claim.
Greene LLP employs a low-volume high-attention approach to complex civil litigation and specializes in False Claims Act litigation. Greene LLP cases have resulted in over $1.2 billion in government recoveries, including nearly $500 million for claims for which the government declined to intervene.