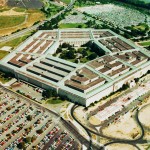 The United States Department of Justice filed a False Claims Act ("FCA") complaint against DynCorp, International alleging that the company overcharged the federal government to train Iraqi police forces.  DynCorp, which is headquartered in McLean, Virginia, is a large logistics, transportation, and military-services subcontractor and is used extensively by the U.S. government and foreign governments to transport and provide goods and services to combat zones.
In an FCA suit, individuals ("whistleblowers"), file lawsuits on behalf of the government with allegations that fraud has been committed against a federal government program.  Whistleblowers, if successful, are entitled to share in any recovery received by the government.  Here, the government filed a suit on its own behalf.
In April 2004, the State Department's Bureau for International Narcotics and Law Enforcement Affairs awarded a contract to DynCorp to provide training for local police in Iraq.  The contract included appropriations for other services needed to support the recruitment of officers—trainers, guards, translators, vehicles, and living quarters for contractor personnel.
In its complaint, the United States alleges that DynCorp knowingly allowed one of its primary subcontractors, Corporate Bank, to charge excessive fees for hotel lodging, security guard, translator, and driving services.  DynCorp knew that Corporate Bank's hotel rates were not competitive with the market for similar facilities in Iraq and consisted of undocumented and often "illusory" costs. DynCorp also knew that Corporate Bank's labor rates were not competitive with the market in Iraq and consisted of unverified, non-existent, or inflated components, such as portions of direct salaries that Corporate Bank did not actually pay its employees.
The government also alleges that DynCorp knew that the general-and-administrative rates Corporate Bank added to its hotel and labor rates were excessive and did not reflect or approximate Corporate Bank's actual administrative expenses.
The company included these charges in the reimbursement claims it sent to the State Department.  The complaint also alleges that DynCorp added its own "markup" to the subcontractor's inflated charges, further expanding the reimbursement claims it submitted to the government. By allegedly choosing to prioritize its relationship with Corporate Bank at the expense of the public by accepting uncompetitive and unsupported rates from a subcontractor, and then passing those fees forward to the State Department in proposals and invoices, DynCorp ignored its contractual obligation to ensure that its subcontractor's prices were reasonable.
In announcing the suit, the DOJ said, "companies that contract with the United States have an obligation to deal fairly and openly with the government."  Principal Deputy Assistant Attorney General Benjamin C. Mizer, head of the Justice Department's Civil Division went on to say, "attempting to take advantage of the American taxpayers in times of war is a shameful abuse of this responsibility."
DynCorp officials allegedly acknowledged the fraudulent practices dating back to 2007.  They understood the ramifications of the company's failure to ensure fair and reasonable prices from Corporate Bank. One DynCorp executive observed in an April 2007 email that Corporate Bank had received millions of dollars in "fraudulent billings" at taxpayer expense and that DynCorp was "just letting it happen."
The lawsuit concerns payments DynCorp received from the State Department for more than $65 million dollars for hotel accommodations provided by Corporate Bank, in addition to over $70 million dollars for personnel employed by the company.
In the wake of wars in Iraq and Afghanistan, False Claims Act cases alleging fraudulent practices by military contractors have bubbled-up through courts across the country. While the fraud a whistleblower sees may not be as explicit as what the government alleges against DynCorp, an experienced whistleblower attorney or an attorney who specializes in the False Claims Act will help evaluate and guide a potential whistleblower's claim.
Whistleblowers who bring qui tam False Claims Act cases against companies that commit fraud against the government stand to not only disrupt immoral practices, but recover large financial rewards.