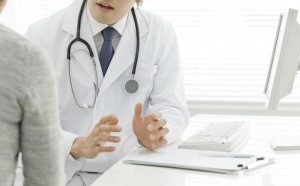 Paradigm Spine, a medical device manufacturer, has agreed to pay the United States $585,000 to resolve allegations under the False Claims Act. A former employee of the company turned whistleblower to alert the government of the fraud.
Under the settlement agreement announced last week, the company stipulates that it caused health care providers to submit false claims to Medicare for spine surgeries by marketing the company's "coflex-F" device for surgical uses that were not approved by the U.S. Food and Drug Administration (FDA).
The United States government and whistleblower Chris Coyle, a former Paradigm Spine sales representative, claimed that the company caused physicians and hospitals to submit false claims to federal health care programs for certain spine surgeries that were not eligible for reimbursement.  In receiving reimbursements from Medicare, a medical device manufacturer must scrupulously follow CMS, FDA, and other federal and state government regulations.
The company allegedly suggested the use of devices and techniques that were not approved by the FDA. In the course of its "off-label" marketing scheme, Coyle alleges Paradigm made false and misleading statements to doctors, hospitals, and others to the effect that coflex-F was indicated and approved for the "off-label" uses being promoted, and therefore eligible for Medicare, Medicaid, and other federal and state health care program reimbursement while they were not so approved or indicated.
Coyle says that Paradigm did or should have known that its conduct, representations, and omissions were contrary to federal and state laws, were without FDA approval, and were thus, "off-label," false and misleading.
Coyle also alleges that Paradigm provided kickbacks to doctors and hospitals who used its products in spine surgery. The complaint says that Paradigm induced physicians to choose and utilize coflex-F and other Paradigm devices for non-approved, non-indicated, "off-label" uses when they otherwise would not. The company provided financial incentives and direct payments to individual doctors.
The "Anti-Kickback Statute" was passed because of U.S. Congressional concerns that pay-offs to those who can influence healthcare decisions will result in goods and services being provided that are medically unnecessary, or even harmful to a vulnerable patient population. To protect the integrity of federal health care programs from this often difficult to detect harm, Congress enacted a prohibiton against the offer or payment of kickbacks in any form, regardless of whether the particular kickback actually gives rise to overutilization or poor quality care.
Kickbacks generally increase government-funded healthcare program expenses by inducing medically unnecessary devices and excessive reimbursements. Kickbacks also generally reduce a patient's healthcare choices, as a physician may use a medical device based on the physician's own financial interests rather than according to the patient's medical needs or safety.
Anti-kickback measures were recently bolstered by the Patient Protection and Affordable Care Act (the "ACA" or "Obamacare.") The statutory regime not only has been strengthened by Congress, but the Obama administration and the Department of Justice have made Medicare fraud, and specifically Medicare fraud involving medical devices, a top-target for civil and criminal prosecution.
The Paradigm settlement was announced last week by United States District Attorney for the District of Maryland saying, "A medical device manufacturer has a duty to be truthful about the approved uses of medical devices and the appropriate billing codes to use when seeking payment from the government."
The civil settlement resolves Coyle's claim filed under the whistleblower provision of the False Claims Act. The False Claims Act permits private parties to file suit on behalf of the United States for false claims and obtain a portion of the government's recovery. Reporting fraud is often not easy and carries risks. These causes for discomfort can be minimized by an experienced False Claims Act attorney.
As part of the lawsuit's resolution, Mr. Coyle will receive approximately $105,300.