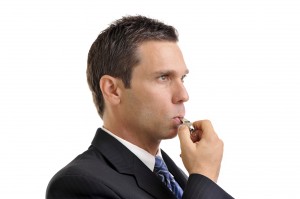 A U.S. hospital chain, TeamHealth, agreed to settle allegations that a recently acquired subsidiary, IPC, violated the False Claims Act by "up-coding" Medicare and Medicaid for services that were not performed, or were exaggerated. The lawsuit settled by TeamHealth was initiated by Dr. Bijan Oughatiyan, a physician formerly employed by a subsidiary acquired by the company.
False Claims Act ("FCA") cases often hinge around information gathered from corporate whistleblowers who file lawsuits against their employers who allegedly commit fraud against the government. The Act was passed in response to rampant fraud on President Abraham Lincoln's Union army. The army, Lincoln's government, and taxpayers alike were outraged by businesses and "pork-barrel" businessmen that profited greatly from selling American civil war soldiers rotten food, boots with holes in the soles, and guns that could not fire.
The statute is unique amongst civil fraud remedies, as it empowers individuals with "inside" information about fraud on the government to share in any recovery the government may make. These individuals, referred to as "relators" in legalese, and who are often referred to as corporate "whistleblowers" frequently obtain 15-30% of recoveries made because of their FCA lawsuits.