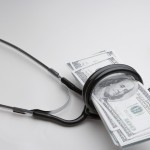 Travis Thams, the whistleblower who filed a False Claims Act ("FCA") lawsuit on behalf of the United States and 28 states, stands to receive a substantial portion of the $8 million settlement reached with his employer, Cardiovascular Systems, Inc. ("CSI").
Thams was recruited to CSI to act as a District Sales Manager. He was responsible for selling the entire portfolio of CSI products.
CSI manufactures devices to treat peripheral artery disease ("PAD"). The devices in question are electrically driven and use a diamond-coated "crown" to sand away hard plaque within the arteries. As the crown "spins" at between 60,000 to 120,000 revolutions per minute within the artery, the plaque is effectively "sanded" away, and it restores blood flow.