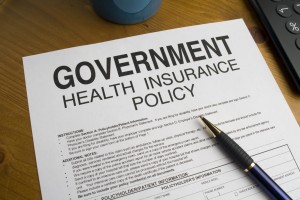 Once a start-up, now a Johnson & Johnson subsidiary, Acclarent Medical will pay $18 million to settle a False Claims Act ("FCA") suit that alleged its medical sales division promoted its devices to physicians for "off-label" uses and provided those physicians "kick-backs" in exchange for their business. Acclarent Medical describes itself as a medical device company "dedicated to the development of innovative devices providing new technologies to meet the needs of ENT patients." The company is based in Menlo Park, California and markets products throughout the United States.
The False Claims Act is a federal statute that allows "whistleblowers" to bring lawsuits against government contractors who fraudulently overbill the government for goods or services.
False Claims Act lawsuits are brought under seal, and the Department of Justice has the opportunity to intervene and prosecute the action on behalf of the whistleblower if it so chooses. If the suit is successful, and funds are recovered for the government, regardless of the if the government decides to intervene, the whistleblower receives a substantial portion of the government's recovery.
Here, the suit was brought by a former Acclarent sales representative who learned of the fraud while going about her job. Acclarent began marketing the Ballon Sinoplasty System in 2005. The "off label" promotion of the Ballon Sinoplasty System is the impetus behind whistleblower Melayna Lokosky's FCA suit. "Off label" promotion occurs when a company markets or promotes its products for uses not approved by the Food and Drug Administration.
At the time of learning of the fraud, Lokosky was employed as an "ENT consultant," the title the company gives to its sales representatives. She sold and marketed medical devices her company made for ear, nose, and throat surgeons ("ENT surgeons"). The devices the Lokosky marketed and sold were often paid for by federal Medicare and Medicaid programs, as well as state healthcare systems.
In her complaint, she also alleged that Acclarent violated the Anti-Kickback Statute ("AKS") by providing doctors phony "speakers fees" for attending lavish vacation getaways under the guise of using the company's medical products. Acclarent sponsored a conference, known as the "Sinus Forum," for ENT surgeons. The conference was attended by over 500 doctors each year. Acclarent also required its sales representatives to attend at company expense. Acclarent encouraged its sales representatives to socialize with ENT surgeons, and reimbursed sales representatives for the costs of entertaining physicians. During these conferences, Acclarent limited presentations to the uses of Acclarent products, and pre-approved all presentations.
Lokosky detailed that the company regularly encouraged its sales team to take physicians out to elaborate dinners and foot the bill. During dinners, sales reps mentioned Acclarent products and made light of the fact that the dinners were being paid for by the company.
She also alleged that Acclarent sales representatives were encouraged to make "off label" sales due, in part, to their compensation system. When Lokosky filed her suit, Acclarent had between 120 and 150 ENT consultants, each of whom had an exclusive geographic territory. They received salary increases, as well as bonuses, based on the value of the Acclarent products sold to ENT surgeons within their territories. Accelerant's compensation system did not distinguish between sales for on-label and off-label purposes. Thus, Lokosky purposes, Acclarent incentivized its sales force to market its products for off-label purposes.
In the beginning of 2007, Acclarent directed its sales staff to market the Balloon Sinoplasty System for the unapproved use of dilation of the Eustachian tubes. Eustachian tubes link the nasopharynx to the middle ear. In 2007, the company had not completed clinical trials demonstrating whether or not the Balloon Sinoplasty System is safe and effective for use in Eustachian tubes, and it has not claimed that its substantially similar to another medical device.
Reporting fraud may carry palpable professional risks. These causes for discomfort can be minimized by an experienced False Claims Act attorney.
Greene LLP is a complex civil litigation firm located in downtown Boston, Massachusetts, that specializes in representing qui tam whistleblowers in False Claims Act litigation and employing a low-volume, high-attention approach to litigation.