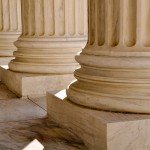 WellCare Health Plans, Inc. reached a settlement with the federal government this week over allegations that the company to Medicare, Medicaid, and other government health programs, all in violation of the False Claims Act.  The Tampa-based health insurer will pay $137.5 million to the United States, nine individual states, and four qui tam lawsuits filed by former employees with knowledge of fraud at the company.  Under the False Claims Act, an employee or any other private citizen may bring a lawsuit on behalf of the United States for violations of the False Claims Act.
In addition to resolving civil claims under the False Claims Act, the Department of Justice has agreed to release WellCare from a three-year Deferred Prosecution Agreement (DPA) originally entered into in May of 2o09 after agreeing to pay $80 million to resolve a criminal investigation which had resulted in one guilty plea and criminal charges against five additional WellCare executives.  Under the DPA, WellCare was guaranteed immunity from further criminal charges in exchange for demonstrated remedial efforts and compliance with federal and state health care laws.
Many states have enacted state False Claims Acts in order to share in recoveries obtained in multi-state and federal prosecutions and to further encourage reporting of fraud by state residents.  Indeed, of the nine individual states involved in the WellCare settlement, Connecticut, Florida, Georgia, Hawaii, Illinois, Indiana, Missouri, and New York all currently have state False Claims Acts.  Although Ohio does not have a state False Claims Act, residents of the state may still bring a qui tam action under the federal False Claims Act.