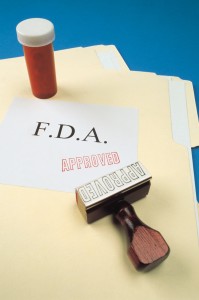 The United States Department of Justice ("DOJ") has intervened in two False Claims Act suits filed against the pharmaceutical giant Novartis, alleging the company paid unlawful kickbacks to physicians and pharmacies in violation of federal law. Novartis is the second-largest pharmaceutical company in the world by sales, the global headquarters of which are located in Basel, Switzerland, and American operations based in New Jersey. Both suits were filed in the U.S. Attorney's Office for the Southern District of New York, located in Manhattan. The suits allege violations of a federal law known as the Anti-Kickback Statute.
In the first suit filed by federal prosecutors,  the United States alleges that Novartis paid kickbacks to pharmacies in exchange for switching patients from CellCept, a brand name immunosuppressant manufactured by Hoffmann-La Roche (a competing Swiss pharmaceutical company), or a generic version, to Myfortic, Novartis's immunosuppressant drug. The payments to pharmacies were characterized as "rebates" and "discounts," a common practice by which drug companies seek to disguise unlawful attempts to induce pharmacy referrals of drugs to be reimbursed by federal health insurance programs.
Only days later, a second suit was filed in connection with Novartis's allegedly pervasive use of kickbacks to physicians in exchange for prescriptions of Novartis products. According to the complaint, Novartis paid doctors "honoraria" fees for endorsing and speaking about certain drugs, including hypertension drugs Lotrel and Valturna as well as its diabetes medication, Starlix. While it is not per se unlawful for physicians to accept compensation for appearing at events sponsored by pharmaceutical companies or speaking favorably about a company's drug, such fees are often nothing more than unlawful kickbacks in disguise. In this case, the government claims that Novartis sponsored events and paid doctors to attend events which were essentially social gatherings for doctors with only de minimis educational value. In many instances, doctors spent little or no time discussing the drugs at issue, and some of the purported speaker events either did not occur at all or had very few attendees. The kickback scheme is also alleged to have included elaborate dinners; one such meal at a restaurant in Washington, D.C. cost $672 dollars per person.
Under the Federal Food, Drug, and Cosmetic Act, it is unlawful for pharmaceutical companies to promote drugs for uses unapproved by the FDA, a practice often referred to as "off-label" promotion. Moreover, under the Anti-Kickback Statute, it is a felony for any person to knowingly provide, offer, solicit, or receive remuneration in order to induce referrals of prescriptions or services eligible for reimbursement under federal health insurance programs (e.g., Medicare and Medicaid). Prescriptions induced by violations of federal law give rise to liability under the False Claims Act, a federal anti-fraud statute which imposes liability for false claims submitted to the government. The qui tam provisions of the Act enable private citizens with knowledge of fraud against the government to sue on its behalf, and these whistleblowers (known as "relators") stand to receive a percentage of the government's recovery. While the government may intervene in a qui tam suit, it does not have the capacity to do so in many cases, and relators may proceed privately with their claims even if the United States declines to intervene in the litigation. Relators who successfully prosecute qui tam suits in a non-intervention case may be awarded as much as 30% of the total recovery, which includes treble damages and hefty civil penalties for each violation of the Act.
Private False Claims Act litigation has become an indispensable source of the government's recoveries under the False Claims Act. Fraud is often difficult for federal authorities to detect, and consequently the United States is dependent upon information revealed by relators in qui tam suits. Off-label promotion cases are factually complex cases which often take many years to litigate, and those considering filing suit should obtain seasoned legal counsel with a proven track record of success in False Claims Act cases.