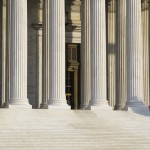 On June 12, in United States ex rel. Duxbury v. Ortho Biotech Products, the federal appeals court for the First Circuit held that the federal trial court properly limited discovery on a whistleblower's False Claims Act allegations to only those allegations for which the relator could be deemed an "original source." To be considered an original source under the pre-2010 version of the statute, the relator must have had "direct and independent knowledge" as to those allegations.  Although the public disclosure bar and original source exception were significantly amended in 2010 with the Affordable Care Act, the June Duxbury decision is still of import in many False Claims Act cases.
The suit was originally brought in 2003 by whistleblower Mark Duxbury against his employer, Ortho Biotech Products LP, alleging that they had offered "kickbacks" to doctors in order to generate prescriptions of the company's anemia drug Procrit that included, inter alia, free products, rebates, educational grants, and payments to participate in studies or drug trials. Duxbury's complaint alleged that his employer had engaged in "a common nationwide scheme" to induce Medicare providers to submit fraudulent claims for Procrit between 1992 and 1998. Despite this, the federal trial court limited discovery to approximately seven months between late 1997 and early 1998. Allegations of conduct prior to 1997 were barred by the FCA's statute of limitations and those made after early 1998 were barred by Duxbury's unrelated termination that consequently discontinued his direct and independent knowledge. Also applying this direct and independent knowledge standard, the federal trial court further limited the scope of discovery to the claims attributable to western sales territories; the locations that encompassed Duxbury's sales area during his was employment with Ortho Biotech. In upholding the federal trial court's discovery limitation, the federal appeals court concluded that Duxbury could not undertake discovery akin to a "fishing expedition".
The False Claims Act is a federal statute dating back to 1863 that allows whistleblowers (also known as relators) to sue on behalf of the government in response to a false claim for payment. In 1986, Congress amended the Act and redesigned the public disclosure bar and original source exception in an attempt to encourage whistleblowers to come forward and limit claims to those most likely to be meritorious. Subsequently, in 2010, the original source exception was expanded to include a party that had disclosed the information to the government before the public disclosure was made, or to a party that had knowledge independent of the disclosure that "materially adds" to the disclosure and is provided to the government before the party files suit.