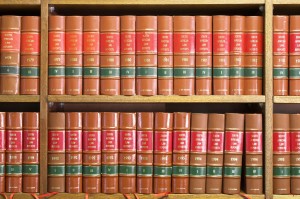 On June 22nd, the United States Court of Appeals for the Sixth Circuit affirmed the decision of a federal district court to deny motions to direct a verdict or, alternatively, order a new trial. The trial court awarded damages for a retaliation claim filed under the False Claims Act ("FCA").
In November of 2004, Mark Thompson, a former CEO at Monroe County Medical Center (MCMC), a health care facility managed by Quorum Health Resources, LLC, filed a lawsuit in which he alleged that Quorum had defrauded the federal government's Medicare program by unnecessarily driving up costs by improperly selecting hospital vendors and group purchasing organizations (GPOs). According to Thompson, about a month after learning of the FCA complaint, Quorum terminated Thompson's employment. Thompson then amended his initial complaint to allege retaliation. Quorum's stated reason for firing Thompson was failure to comply with the company's code of conduct by reporting the concerns of fraud when they initially arose. Thompson argued, meanwhile, that Quorum's stated reason for the termination was mere pretext for an improper retaliation on the basis of protected conduct, namely, filing a claim under the FCA. After a jury verdict in Thompson's favor on the count of retaliation, the court awarded damages of nearly $1 million. Quorum made a motion for a judgment as a matter of law  and, alternatively, for a new trial. Both motions were denied.
On appeal, Quorum argued that the district court erred by admitting testimony about the allegations of fraud contained in Thompson's initial complaint but disallowing testimony that the government failed to intervene. The Sixth Circuit held, in an unpublished opinion, that the testimony concerning the fraud was relevant because Thompson needed to show that Quorum was committing such fraud and failed to conduct a sufficiently thorough investigation. Such evidence was relevant to rebut Quorum's assertion that Thompson failed to comply with the company's code of conduct. The Cincinnati-based federal appeals court thus affirmed the district court's denial of the motions.
The False Claims Act is an 1863 statute which permits private whistleblowers (called relators) to sue on behalf of the government for fraud. The law's qui tam provisions permit relators to recover between 15% and 30% of any final judgment or settlement obtained in litigation. The Act imposes liability for the submission of false claims for payment to the government as well as false claims designed to reduce or evade a liability owed to the government. In 2009, the FCA was amended to include even more robust protections against employer retaliation, leading to recoveries such as Thompson's. Under the amended anti-retaliation provisions, any agent, contractor, or employee who makes "lawful efforts to stop" a violation of the FCA engages in protected conduct and may sue employers for retaliation.
As was the case in Thompson's FCA suit, the government does not always elect to intervene in FCA qui tam cases. Even if the government does not intervene, however, a relator may proceed with his or her legal claim. Relators proceeding without government intervention benefit from selecting legal counsel with expertise in handling claims under the FCA.