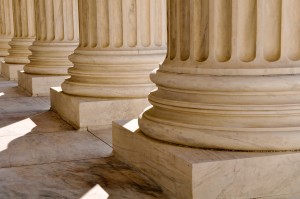 In an opinion released on July 12th in  United States ex rel. Osheroff v. Tenet Healthcare Corporation, the United States Federal Court for the Southern District of Florida rejected an argument that facts and information disclosed online constitute a "public disclosure" for the purposes of the False Claims Act ("FCA").
The False Claims Act is a federal whistleblower statute that allows private whistleblowers (known as "relators") to sue on behalf of the government for false claims submitted to the government in connection with payment. In many cases, a claim is false because submission of the claim impliedly certifies compliance with other federal laws; therefore, a claim submitted by an individual or corporation that is not in compliance with other federal laws can be a false claim resulting in FCA liability. In the Osheroff case, a relator alleged that Tenet Healthcare Corporation and related companies leased offices to referring physicians at below-market rates in violation of the federal Anti-Kickback Statute (AKS) and the Stark Law. Thus, Medicare and Medicaid claims submitted by Tenet for services rendered to patients referred by said physicians would be false claims in violation of the FCA.
Tenet argued in its motion to dismiss that because the relator's complaint was based upon online real estate information initially disclosed by the news media, the claim was barred by the statute's public disclosure bar. The court was unpersuaded by this argument, reaffirming that the plain language of the public disclosure bar does not preclude the claim. The relevant language of the statute precludes "an action based upon the public disclosure of allegations or transactions…" Thus, public disclosure of mere information does not bar a complaint under the FCA. As the court observes: "Relator's action is based upon an alleged fraud that was first discerned through Relator's synthesis and analysis of otherwise apparently innocuous, garden-variety real estate/financial information…"
Enacted in 1863, the FCA is a federal law designed to combat fraud against the government. Relators who sue under the law's qui tam provisions may proceed with their claims even if the government declines to intervene. At this point, the Department of Justice has not decided to intervene in the Osheroff litigation. Relators who prevail stand to recover between 15% and 30% of any final judgment or settlement.