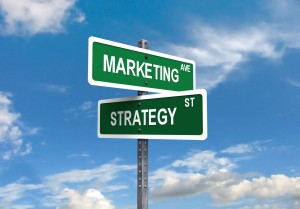 Office Depot, Inc. has agreed to pay $68.5 million to settle a relator's allegations that the Florida-based office supply and services retailer had defrauded all political subdivisions within the state of California that had purchased goods and services from Office Depot. More specifically, in violation of the California False Claims Act, Office Depot allegedly charged the government entities more than it should have by failing to comply with a "Most Favored Public Entity" contractual provision, failing to comply with a "Pricing Commitment," misrepresenting or omitting material information regarding pricing plans and switching customers from one plan to another without consent, using incorrect costs in calculating cost-based pricing; impermissibly changing list prices, and discontinuing or manipulating items on the "core lists" of products. Ultimately, more than 1,000 cities, counties, school districts and other government entities were impacted by the alleged fraud.
The County of Los Angeles awarded Office Depot two master agreements for the purchase of office supplies and related products and services. One agreement was in effect from March 5, 2001 through December 31, 2005 and the other was in effect from January 1, 2006 through January 1, 2011. The agreements allowed members of the U.S. Communities Government Purchasing Alliance ("U.S. Communities") to purchase products from Office Depot at the prices set forth in the master agreements. The U.S. Communities purchasing program was set up to allow state and local governments across the country to leverage their combined purchasing power by appointing a single public entity to negotiate a contract with a vendor on behalf of all U.S. Communities members. The program thus serves to eliminate the need to solicit competitive bids each time that office supplies are needed.
The qui tam case was filed in California in 2009 by former Office Depot employee and senior account manager David Sherwin. Subsequently, in 2012, a number of the state's political subdivisions elected to intervene in the case. These subdivisions included: the City of Azusa, Baldwin Park Unified School District, City of Colton, City of Corona, City of Davis, Elk Grove Unified School District, City of Fontana, City of Indian Wells, City of Los Angeles, Merced Union High School District, Monrovia Unified School District, Rowland Unified School District, San Joaquin County Office of Education, County of Santa Clara, City of Santa Maria, City of Shafter, Stanislaus County Office of Education, Stockton Unified School District, and City of Woodland.
Previously, in May 2014, Office Depot paid the state of New York $475,000 to settle allegations that it violated the New York False Claims Act by improperly overcharging over 500 New York government entities, including state agencies, police and fire departments, schools and correctional facilities. In 2008, Office Depot entered into a contract with the State of New York's Office of General Services ("OGS") to sell office supplies to OGS customers. Pursuant to the contract, the company promised it would offer those customers a price that was at least as low as what was charged to the federal government for office supplies sold to the General Services Administration. The investigation determined that Office Depot had inadequate systems in place to guarantee compliance with the contract. Each government entity that was impacted by the overcharging will receive a check from Office Depot reflecting 100% of the overcharged amount. The contract at issue expired in 2013, and the contract was not renewed. And in 2010, Office Depot paid $5.9 million to settle a case filed by Sherwin under the Florida False Claims Act. Office Depot is currently under investigations for parallel activity by the attorneys general of Texas, Arizona, and Missouri.
In 2005, Office Depot paid the federal government $4.75 million to settle allegations that it submitted false claims when it sold office supply products manufactured in countries not permitted by the Trade Agreements Act to government agencies. The company allegedly sold products from countries such as China and Taiwan that do not have reciprocal trade agreements with the United States. Office Depot was required by its contract with the General Services Administration (GSA) to prevent such items from being offered for sale to government agencies. That case was filed on behalf of the United States in 2003 by Safina Office Products and two of its executives. That same year, the government reached a $9.8 million settlement agreement with Office Max based on the same allegations. In 2013, the Federal Trade Commission gave the go-ahead to the company for it to finalize a $1.2 million merger with OfficeMax, Inc., its longtime rival, finding that it would not violate antitrust regulations because the superstores faced considerable competition from other retailers both online and off.