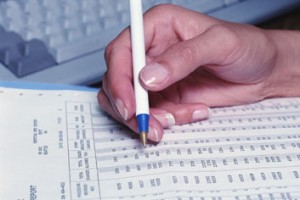 On Monday, the U.S. Attorney's Office for the Eastern District of Kentucky announced that Lafferty Enterprises, LLC, doing business as Trans-Star Ambulance Services ("Trans-Star"), has agreed to pay $948,000 to settle a relator's allegations that it violated the False Claims Act by billing federal health care programs for medically unnecessary services over the course of several years. Between February 1, 2006 and December 31, 2012, the company transported Medicare patients to and from dialysis clinics by ambulance when an ambulance transport was not medically necessary. Medicare only covers non-emergency ambulance transports when all other forms of patient transportation are considered to pose a medical risk. The former owner of a different ambulance company operating in eastern Kentucky filed the complaint in this case. The relator, Kevin Fairlie, will receive $189,600 for his role in helping to uncover the fraud.
Generally, Medicare Part B covers ambulance services to or from a hospital, critical access hospital, or a skilled nursing facility only when other transportation could endanger the patient's health. In some cases, Medicare may also cover ambulance services if you have End-Stage Renal Disease, need dialysis, and need ambulance transportation to or from a dialysis facility. Additionally, Medicare will only cover ambulance services to the nearest appropriate medical facility that is able to provide the necessary care.
In addition to the payment of the settlement amount, Trans-Star has agreed to enter into a corporate integrity agreement with the Department of Health and Human Services-Office of Inspector General that obligates Trans-Star to undertake substantial internal compliance reforms as well as commit to a third-party review of its claims to federal health care programs for the next three years.
The allegations against Trans-Star serve to highlight a larger pattern of health care fraud involving ambulance services. For example, in May 2014, Tennessee's First Call Ambulance Service, LLC agreed to pay $500,000 to settle allegations that the company upcoded billings for ambulance transports provided to patients covered by federal healthcare programs and TennCare, the state's Medicaid program. More specifically, the company allegedly submitted false claims for reimbursement in connection with advanced life support services for its ambulance runs. For many transports billed as advanced life support, First Call's provision of such services was allegedly medically unnecessary, or First Call did not in fact actually provide such advanced life support services. Instead, only basic life support services were necessary, and in some cases were the only services provided. Basic life support services are billed to federal health insurance programs at a lower rate than advanced life support services.
Similarly, in September 2013, Siouxland Paramedics, Inc. agreed to pay $390,000 to resolve allegations that it violated the False Claims Act by upcoding claims that it submitted for reimbursement to government healthcare programs. In that case, an investigation was initiated by the state of Iowa's Medicaid Program Integrity Unit following a routine audit d of Siouxland's billing. According to government regulators, Siouxland made errors when determining when to bill for advanced life support and when to bill for basic life support services that it performed for Medicare and Medicaid patients. The investigation revealed instances where Siouxland billed for advanced life support services when it should have billed for basic life support services. Siouxland, which is governed by the non-profit Health Inc. then took steps to prevent future errors by increasing internal auditing, adding new checks and balances, providing additional training for billing coders, and asking paramedics to provide more details of the services rendered during ambulance calls.
Like civil cases involving ambulance services fraud, criminal cases have also been pursued. In September 2014, the general manager of a Southern California ambulance company pled guilty to conspiracy to commit Medicare fraud, conspiracy to obstruct a Medicare audit, and making materially false statements to law enforcement officers. Wesley Harlan Kingsbury was the general manager of Alpha Ambulance Inc., which specialized in the provision of non-emergency ambulance transportation services to Medicare beneficiaries, primarily to and from dialysis treatments. Between April 2010 and July 2012, Kingsbury conspired to bill Medicare for ambulance transportation services for individuals that did not need transportation by ambulance.  In addition, as general manager, Kingsbury instructed EMTs that worked at Alpha Ambulance to conceal the true medical condition of the patients that they were transporting by altering paperwork and creating false reasons to justify the transportation services. Kingsbury and his co-conspirators submitted $5,522,079 in fraudulent claims to Medicare, and Medicare paid $1,338,413 on those fraudulent claims.