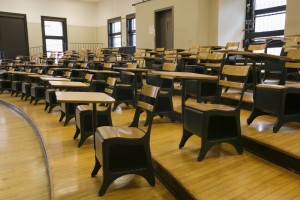 Yesterday, the Kansas Attorney General's Office announced that it had filed suit under the state's recently enacted False Claims Act against a New Jersey company that sent false invoices for textbooks that were never purchased or delivered to at least 317 Kansas public schools. The suit was filed against Robert Armstrong, an individual doing business as Scholastic School Supply LLC out of Franklinville, New Jersey. The company is not affiliated with Scholastic Inc., the well-known children's book publisher. An investigation by the attorney general's consumer protection division stemmed from multiple complaints received from school districts across Kansas that received false invoices from Scholastic School Supply between September and December 2014.  None of the Kansas schools receiving invoices had actually ordered textbooks from the company. The Kansas Department of Education worked with the attorney general to notify school districts statewide of the problem before they erroneously paid the invoices.
In October 2014 Armstrong was arrested twice in New Jersey for allegedly mailing fraudulent invoices for non-existent workbooks to schools through the country. Federal Agents for the U.S. Postal Inspection Service arrested Armstrong and charged him with two counts of mail fraud. More specifically, Armstrong allegedly used commercial mail receiving agents to open mailboxes in Sewell, New Jersey, and Las Vegas, Nevada, under the name of his business, Scholastic School Supply LLC. He then allegedly created invoices seeking payments of $647.50 for fifty math or language workbooks. The invoices were mailed to more than 73,000 schools across the country, each including a payment envelope preaddressed to Scholastic Supply's mailboxes. A number of school districts sent money to the company in response to the fraudulent invoices and Armstrong allegedly opened at least eight bank accounts in the name of Scholastic School Supply in order to deposit the checks that he received from the schools. Warrants for five of those accounts have yielded approximately $300,000. Mail fraud is punishable by a maximum penalty of twenty years in prison and a fine of more than $250,000, twice the gross profits to Armstrong, or twice the gross losses to the victims.
According to the complaint filed by the government in that case, Scholastic School Supply is not a registered business in either Nevada or New Jersey and had not filed for an Employee Identification Number for tax filing. The invoices were sent out using a bulk mailing company based in Maine. In addition to the invoices for the textbooks, Armstrong also allegedly used another sham company, Trend Publishing, to create fraudulent 5 x 8 glossy advertisements on behalf of a number of schools that would reportedly appear in the "College Edition (Fall 2014 Edition)". Invoices for those unsolicited advertisements sought $495.00. There are allegedly no records of any book or publication entitled "College Edition." The phone number listed for the company is allegedly out of service and the Employee Identification Number for tax filings was fraudulent. Between July 2014 and August 2014, Armstrong allegedly deposited 59 checks for $495.00, totaling $29,205.
In September 2014, the Attorney General of New York issued a consumer fraud alert across the state in response to reports of New York schools receiving fake invoices that claim payment owed for textbooks that were never ordered or shipped. According to that alert, the fraudulent invoices included book details such as the book format (paperback, workbook), publication date, the number of pages, the weight, and even the ISBN. The significant number of complaints received by the Better Business Bureau also prompted the alert.
Recently, many complaints filed under the False Claims Act have involved fraud on colleges, universities, trade schools, and other institutions for higher education. For example, in October, the federal government intervened in a relator's case against Columbia University alleging that the university submitted false claims in connection with federal grants that it received to fund work done by its International Center for AIDS Care and Treatment Programs. In December, the federal government and the state of Florida filed a civil complaint intervening in a relator's case against FastTrain College, alleging that the for profit chain of schools submitted fraudulent documents to the U.S. Department of Education on behalf of students in order to falsely gain access to federal financial aid programs. And in August, the state of Massachusetts filed a complaint against the former president of Westfield State University, alleging that he spent over $100,000 using university-issued credit cards and funds on personal purchases and vacations.