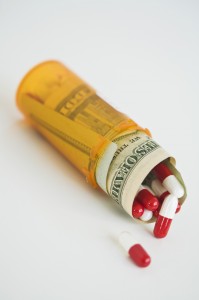 The U.S. Supreme Court has agreed to hear a challenge to the Ninth Circuit's recent ruling in a securities fraud class action lawsuit against Amgen Inc., the world's largest biotechnology company. In the shareholder action, investors in Amgen have alleged that the company misrepresented safety concerns surrounding two of its products, the anemia drugs Aranesp and Epogen, in order to bolster its stock price. According to the investors' lawsuit, the alleged misrepresentations took place over a period of three years. The Ninth Circuit Court of Appeals sided with the investors, who seek to be certified as a class of plaintiffs in order to aggregate their claims for damages suffered as a result of a precipitous decline in Amgen's stock price. In the Ninth Circuit appeal, Amgen argued  the investors must demonstrate that the alleged misrepresentations caused the change in share price; the judges disagreed, finding that, if the other requirements for class certification are met, evidence regarding share price need not be presented until trial.
Circuit courts have issued conflicting decisions on this particular issue. The Second Circuit, based in New York, has held that investors must show that the fraud is causally linked to the change in stock price before a judge may certify a class; the Philadelphia-based Third Circuit found that such evidence was not necessary for class certification (although an affirmative showing that the alleged wrongdoing had no effect on trading, according to the Third Circuit's ruling, would be sufficient to defeat class certification). The controversy comes on the heels of a Supreme Court decision, issued last year, in which the Court ruled that a group of investors could sue Halliburton Co. as a class without first showing that they lost money due to the alleged fraud. Investors in the Amgen case were led by Connecticut's public employee pension plans.
Individuals may take action to combat fraudulent and abusive practices outside of the context of shareholder class action lawsuits. The False Claims Act, a federal qui tam whistleblower statute, allows private whistleblowers (also called relators) to sue on behalf of the government for false claims made in connection with receipt of government payments or avoidance of liability to the government. The government may elect to intervene in a whistleblower's claim, but does not always do so, and whistleblowers may proceed with their claims irrespective of government intervention. The False Claims Act also provides employees protections from retaliation by their employers for taking efforts to stop violations of the Act. While the law initially required that a false claim be made directly to the government, a 2009 amendment to the statute has expanded the Act's coverage to include false claims made to third parties, such as grantees or other beneficiaries of federal money. Relators may recover between 15% and 30% of any settlement or final judgment.