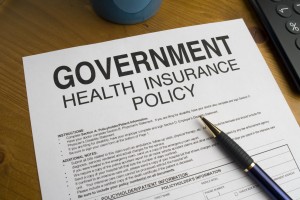 Two former employees of Florida-based Liberty Medical Supply, a supplier of diabetes medication and equipment and a subsidiary of Medco Health Solutions Inc. and Polymedica Corp., have filed a lawsuit against the company and several related subsidiaries under the False Claims Act ("FCA").
The whistleblowers, both of whom held a variety of positions with the company, allege that Liberty engaged in a fraudulent scheme to conceal $69 million in overpayments from the Medicare and Medicaid programs by tampering with data and in violation of the conditions of a "corporate integrity agreement" that Liberty signed with the Office of the Inspector General of the Department of Health and Human Services.  The overpayments included $62 million from payments with inadequate or no supporting documentation, and $7 million from erroneous billing. The defendants in the suit have denied all of the allegations in the complaint. The whistleblowers further allege that company executives Carl Dolan and Arlene Perazella intentionally devised a scheme to create false records in order to erase the cash overpayments. The whistleblowers' allegations are not the first instance in which Liberty has confronted accusations of misfeasance. In 2004, the company agreed to a $30 million settlement with the Justice Department to resolve an unrelated investigation of Medicare fraud.
Under the FCA, whistleblowers (also known as relators) may sue those who have allegedly defrauded the federal government under the statute's qui tam provisions. The FCA holds individuals and contractors liable for false claims knowingly or recklessly made in connection with payment from the government or  to curtail a liability owed to the government. A frequent source of fraud and abuse against the federal government stems from reimbursements for health care services through the Medicare and Medicaid programs. Although the government may elect to participate in a False Claims litigation, it does not always do so, and relators may move forward with their claims even if the government does not intervene in the suit. Relators may recover 15% to 30% of any settlement or final judgment. False claims suits involving fraud in the health care sector or pharmaceutical fraud are frequently brought in federal court in Boston, which is a hub for many major healthcare providers.