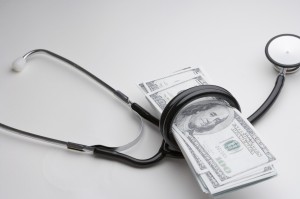 A midwest healthcare provider agreed to resolve False Claims Act allegations brought by two whistleblowers for $18 million dollars.
The plaintiffs in the qui tam case were former employees of the company. Evercare, now known as Optum Palliative and Hospice Care, is a Minnesota-based provider of hospice care in Arizona, Colorado, and other states across the United States.
The False Claims Act ("FCA") allows the government to recover damages and penalties of three times those damages. The fraudulent government contractor is also hit with an $11,000 penalty per false claim.  Last November, those penalties per claim will raise to nearly $22,000.
In an FCA suit, individuals ("whistleblowers"), file lawsuits on behalf of the government with allegations that fraud has been committed against a federal government program.  Whistleblowers, if successful, are entitled to share in any recovery received by the government.
Terry Fowler, an Evercare Hospice Quality Control Manager, and Lyssa Towl, an Executive Director in Evercare's Denver office, alleged that the company frequently submitted and currently still submits Medicare reimbursements for hospice care for patients who were not eligible for such care.  The reimbursements are considered fraudulent because the patients were not terminally ill.
Hospice is special end-of-life care for terminally ill patients and is intended to comfort the dying.  When a terminally ill Medicare patient elects hospice, Medicare no longer covers traditional medical care designed to improve or heal the patient.  Only patients who have a life expectancy of six months or less are considered terminally ill and are eligible for the Medicare hospice benefit.
The whistleblowers' complaint alleged that Evercare's business practices were designed to maximize the number of patients for whom it could bill Medicare, without regard for whether the patients actually needed hospice.  The complaint details company practices of discouraging doctors from recommending that ineligible patients be discharged from hospice.
Evercare's billing department also allegedly failed to ensure that nurses accurately and completely documented patients' conditions in their medical records.  This was all done with the intent to charge the government for unnecessary services.
Fowler and Towl detailed extensive financial incentive programs that encouraged employees to participate in the lucrative fraudulent practices. The company employed a monthly "Scorecard" for each Evercare office.  The "scorecard" was used to rate how many Medicare hospice patients the office serviced and retained.  This retention requirement weighed heavily against stopping Medicare payments for hospice patients who became ineligible for reimbursement during the course of their treatment.
The company also employed a sales force called the "Community Outreach" ("COR") section, whose duty was to troll nursing homes, hospitals, and other care facilities to obtain new end-of-life patients.  COR sales people were paid on a salary and monthly commission basis.
In their complaint, the whistleblowers provided nearly 30 examples of patients that Evercare used to "milk" Medicare for medically unnecessary hospice treatment and reimbursement.
Putting family members on hospice care is a last resort, and unnecessarily doing so caused patients' families profound emotional distress.  "The decision to put someone into hospice care is an emotionally wrenching one for the patient and the patient's family," said U.S. Attorney John Walsh for the District of Colorado.
The False Claims Act was passed by Congress during the American Civil War, where frauds on the Union government ran wild. Bootmakers sold boots to the army that broke after weeks of use, and merchants fed soldiers rotten food. The essence of this fraud applies to False Claims in the modern-landscape.
Though fraud on the government may not be as easily identifiable as rotten food or ill-made boots, consulting an experienced False Claims Act attorney can help potential whistleblowers root-out violations of the Act by sifting through their employer's questionable activities.