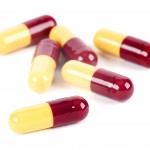 Abbott Labratories Inc., manufacturer of the pharmaceutical drug Depakote, has pleaded guilty to charges that the company misbranded Depakote by promoting unapproved uses of the drug to control schizophrenia as well as agitation and aggression in elderly patient with dementia, when neither use was approved by the Food and Drug Administration ("FDA").
Abbott Labs maintained a dedicated sales force to promote the drug to nursing homes despite credible scientific evidence that the drug was safe and effective for treating and controlling agitation and aggression in elderly dementia patients.  Sales representatives were trained through an unambiguous and direct company effort to promote the drug for the off-label uses, including by suggesting it was not subject to the administrative and regulatory requirements associated with the administration of other antipsychotic drugs.  In doing so, the company sought to sidestep federal and state laws concerning the regulation of pharmaceutical drugs inorder to maximize profits at the expense of vulnerable elderly dementia populations.
As to the illegal marketing practices concerning schizophrenia,  the case marks the second time the government has reached a major agreement to resolve criminal and civil claims concerning the illegal marketing practices of a manufacturer of an epilepsy drug.  Back in 2004, a Pfizer subsidiary pleaded guilty to charges over the off-label marketing of Neurontin, a drug approved for epilepsy but aggressively marketed for a number of conditions the FDA had not clinically approved.  In that case, Greene LLP  partner Thomas M. Greene litigated a whistleblower complaint ultimately resulting in $430 million in criminal and civil penalties and established the a legal theory applied in hundreds of subsequent False Claims Act cases alleging improper pharmaceutical marketing practices involving off-label and unapproved use of pharmaceutical drugs.
By pleading guilty to a criminal misdemanor, Abbott must pay a $500 million criminal fine, forefit assets worth $198.5 million, make a $1.5 million payment to Virginia's Medicaid Fraud Control Unit, and agree to a five-year probationary period during which the company must meet compliance and reporting requirements to ensure future improprieties do not occur.  Furthermore, the company has agreed to a Corporate Integrity Agreement under which the company must exercise a detailed oversight and review function over all aspects of the corporation, including high-level executives, to ensure full compliance with applicable federal laws and Medicare and Medicaid program requirements.
In addition to the criminal penalties, Abbott Labs has agreed to pay $800 million in civil penalties to resolve liability under the False Claims Act for off-label promotion of Depakote to treat an even broader range of conditions for which Depakote was not approved by the FDA for, nor clinically accepted as proper medical treatment.  The $800 million civil settlement resolves four qui tam lawsuits filed by whistleblowers who originally exposed Abbot Labs' fraud by coming forward with independent knowledge of the fraudulent marketing scheme and filing a qui tam lawsuit under the False Claims Act.  The whistleblowers will share $84 million as a reward for investigating and reporting fraud and filing the qui tam action.