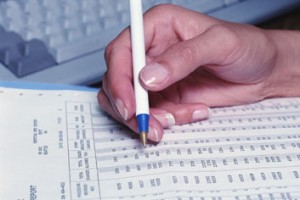 On Tuesday, the state of Nevada and the federal government announced that they had elected to intervene in a complaint filed by two relators under the False Claims Act against Creekside Hospice II LLC ("Creekside") that alleges that it aggressively lured non-terminally ill patients into its care in order to fraudulently seek reimbursement from Medicare and Medicaid since at least 2010. Creekside allegedly paid bonuses to employees who sold its inpatient services to people who did not have the requisite prognoses of six months or less to live and falsified patient medical records accordingly. The hospice received $66.56 million in payments from Medicare between April 2010 and March 2013, and an additional $4.73 million from the Nevada Medicaid program throughout the same period. Creekside's hospice operations are primarily financed through the receipt of Medicare and Medicaid dollars, with approximately 90% of its revenue is derived from government health care programs.
According to relators Joanne Cretney-Tsosie and Veneta Lepera, Creekside focused on maximizing Medicare and Medicaid reimbursement for as many patients as possible while disregarding patients' medical needs and regulatory requirements. The director of operations also allegedly discouraged employees from permitting any patients or their families from revoking their election to accept hospice benefits and from permitting patients to be discharged. It also allegedly regularly ignored the concerns expressed by its own physicians and nurses as to the appropriateness of the care that its hospice patients were receiving since they were not, in fact, terminally ill. Medical staff were allegedly instructed to "beef up" patient records and documentation to support hospice eligibility. Medical staff were specifically encouraged to include language in the medical record indicating the patient's health was declining, even when the information was inaccurate. Creekside referred to this practice as "Chart Saving." For example, one Creekside nurse wrote to another nurse in an email: "I'm a little concerned with the [chronic obstructive pulmonary disease diagnosis], but we can try. I looked over your documentation and you have been very 'positive.' And I know it is because we thought he was coming off…but start focusing on his negatives please ;-)"
Creekside's corporate culture also allegedly encouraged its marketing and clinical staff to admit as many patients as possible, regardless of eligibility, by selecting "yes people" as admissions nurses and paying incentive bonuses. In one instance, a Creekside employee allegedly e-mailed the executive director of the hospice to report that that she "had 29 admits last month, missed my goal by 1. Yahoo!! Not bad right.? :)" When the employee further indicated that she would try to achieve similar performance for the next month, the executive director allegedly responded with, "I will bonus you 500 this pay day. You really are my shining star and my friend." The relators also claim that marketing employees were authorized and encourage to provide monetary and non-monetary incentives to referral sources, such as doctors, nurses, and other health care professionals. Incentives provided included cash, dinners, spa treatments, and donations of durable medical equipment.
Hospice companies like Creekside are entitled to receive Medicare and Medicaid funds for hospice services provided to patients who are "terminally ill." Federal regulations consider a person as terminally ill when they have a medical prognosis of a life expectancy of 6 months or less if the illness runs its normal course. Electing the hospice benefit is a critical decision for an individual because he or she is simultaneously electing to cease further curative care for his or her terminal illness. Hospice is therefore designed to provide patients with palliative care (care designed to relieve pain, symptoms, or stress of terminal illness) instead of curative care (care designed to cure an illness or condition). Hospice palliative care includes a comprehensive set of medical, social, psychological, emotional, and spiritual services for terminally ill individuals.
To qualify for reimbursement, hospice services must be reasonable and necessary for the palliation and management of a patient's terminal illness as well as related conditions. Hospices are paid a per diem rate by Medicare based on the number of days and level of care provided. Medicaid generally provides the same coverage. Because it is not feasible for the Medicare and Medicaid programs or its contractors to review the patient files for the millions of claims it receives from hospice providers, they rely on the hospices to submit genuine claims by requiring compliance with government health care program regulations. Reimbursement is also conditioned upon the submission of certifications and other documents by hospice providers.