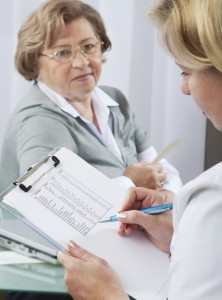 The U.S. Department of Justice announced today that North Atlantic Medical Services Inc. ("NAMS"), doing business as Regional Home Care Inc., has agreed to pay $852,378 to settle the allegations of two relators realtor's that it had violated the federal False Claims Act and the Massachusetts False Claims Act by submitting claims to Medicare and Medicaid for respiratory therapy services provided by unlicensed personnel. From September 2010 through January 2013, NAMS had allegedly used unlicensed employees to set up and provide instructions for sleep apnea masks and oxygen therapy equipment for patients in Massachusetts, even after the state's Department of Public Health informed the company that the practice was illegal. NAMS is a Massachusetts-based medical device company that provides equipment and services for the treatment of respiratory ailments, such as oxygen deficiency and sleep apnea.
Medicare and Medicaid require suppliers of respiratory therapy equipment and services to comply with the relevant state licensing standards.  In Massachusetts, the Department of Public Health requires respiratory therapists to apply for and obtain a license. Applicants can do so by passing the National Board for Respiratory Care's "Certification Examination for Entry-Level Respiratory Therapy Practitioners" or by obtaining a reciprocal license from a different jurisdiction. In either case, licensing requires a person to meet certain educational and clinical requirements with a specific focus on respiratory courses and care.
To provide respiratory therapies, NAMS employed both licensed and unlicensed persons to cope with the demand for services. The unlicensed persons served as "liaisons" and were paid considerably less per hour than the licensed employees. Once hired, the liaisons received one month of on-the-job training: two weeks in the office with another liaison and two weeks on the road with liaisons and licensed respiratory therapists. After that, they were permitted and expected to work on their own to set up and initiate patient therapies as well as provide instructions—the services that required a licensed therapist. Initial set up involves setting pressure while the instructions generally covered the use, features, and cleaning procedures. Proper set up and initiation is critical to the patient's health and safety. Despite this, NAMS allegedly relied on these unlicensed liaisons and subsequently billed Medicare and Medicaid as if the services had been performed by licensed respiratory therapists. The company also allegedly failed to provide follow-up visits by licensed therapists. The law requires such a follow-up visit within 24 to 48 hours after initiation.
In early 2012, JCHAO (Joint Commission: Accreditation Health Care Certification), the organization that accredited NAMS in 1991, investigated a complaint that the company was illegally unlicensed personnel and not providing the requisite follow-up visits. The organization concluded that the allegations were true and reported the findings and conclusions to NAMS. In late February 2012, JCHAO informed the company that it could no longer use unlicensed therapists to provide the services of a licensed therapist. Instead, the liaisons were limited to helping with equipment exchanges if a machine was not functioning properly. Following this investigation and report, the company allegedly did not change its behavior. Instead, NAMS simply altered its paperwork procedures so that liaisons did not sign anything related to a patient visit. Instead, the signature line was left blank for a licensed therapist to eventually sign.
The durable medical equipment provided by NAMS included oxygen equipment, positive airway pressure ("PAP") equipment, including continuous positive airway pressure ("CPAP"), bi level CPAP, and Adept Servo Ventilation. Oxygen therapy is often used to treat patients with comprised lungs or a compromised heart, such as those with pneumonia, congestive heart failure, and asthma. The PAP therapies are used to treat similar respiratory inefficiencies. A significant percentage of NAMS' patients were covered by Medicare, Medicaid, or other government health care programs.
The complaint was originally filed in October 2012 by former NAMS employees: Konstantinos Gakis and Demetri Papageorgiou. Gakis and Papageorgiou will collectively receive $153,428 for their role in uncovering the fraud. The settlement was the result of a coordinated effort by the Civil Division, the U.S. Attorney's Office for the District of Massachusetts, the FBI, Health and Human Services Office of the Inspector General, and the Commonwealth of Massachusetts. Because Medicaid is jointly funded by the states and the federal government, Massachusetts will receive $229,210 of the settlement amount. Since January 2009, the Justice Department has recovered a total of more than $23.2 billion through False Claims Act cases, with more than $14.9 billion of that amount recovered in cases involving fraud against federal health care programs.