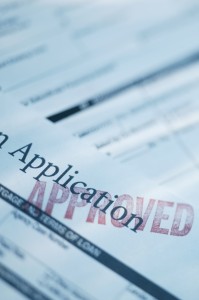 The for-profit college is industry has come under heavy scrutiny in recent years, resulting in litigation under the federal False Claims Act ("FCA") and investigations into the recruiter payment schemes of for-profit higher educational institutions. Recently, a federal district court judge in Pittsburgh allowed an FCA whistleblower lawsuit against Education Management Corporation (EDMC), the second-largest for-profit educational company in the U.S. and partly owned by Goldman Sachs, to proceed. The whistleblowers in the EDMC case allege $11 billion in fraudulently-obtained student loans. In 2009, Apollo Group, which owns the University of Phoenix, settled claims under the FCA for $78.5 million. In each case, whistleblowers and the government allege that these for-profit educational entities instruct recruiters to attract as many students as possible, particularly low-income students eligible for high amounts of student loans, regardless of the students' qualifications. Federal law prohibits such so-called "incentive-based" compensation, but, until 2010, a safe harbor provision permitted colleges to take into account the number of students recruited as long as other, qualitative, factors were considered. When a college submits a claim for federal student loan money, it must be in compliance with federal recruiter compensation laws. A college's failure to comply with federal law, then, renders any claim for student loans fraudulent and may result in liability under the FCA.
According to the Government Accountability Office (GAO), for-profit colleges constitute a $30 billion a year industry, with as much as 90% of its revenue coming from student loans and grants. Critics of such colleges argue that they are concerned chiefly with turning a profit for the shareholders of their publicly-traded parent companies rather than providing a quality education to their students. While students of for-profit schools make up roughly 10% of the nation's college enrollment, they take out about a quarter of all student loans and grants. Critics also point to the fact that nearly half of all students who default on their student loans come from for-profit colleges. Since for-profit colleges cater to a primarily low-income student body, the massive debt loads accumulated by low-income students can wreak havoc on their credit and inhibit their ability to achieve financial stability in the future. Total student debt in the United States has reached the $1 trillion mark.
Insight into the practices of for-profit colleges has come thanks in large part to information provided by whistleblowers in suits under the FCA. A federal statute dating back to 1863, the FCA allows private whistleblowers (known as qui tam "relators") to sue on behalf of the government for fraud. Liability under the law comes from the submission of a false claim for payment from the government, or the submission of a false claim to reduce a liability owed to the government (so-called "reverse false claims"). The statute contains provisions to protect against employer retaliation; after the passage of a 2009 law, the FCA protections against retaliation have been fortified. Any employee, agent, or contractor who takes lawful efforts to stop a violation of the FCA, regardless of whether or not the individual has filed an FCA complaint, may avail themselves of the anti-retaliation provisions. The government may intervene in a private qui tam action, but does not always do so. Regardless of whether or not the government intervenes, relators may move forward with their claims; if successful, relators may recover between 15% and 30% of any final judgment or settlement.