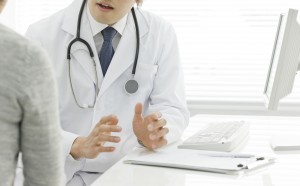 New Jersey-based Cooper Health System and Cooper University Hospital have agreed to a $12.6 million settlement to resolve claims of Medicare and Medicaid fraud in violation of the False Claims Act. The agreement was the result of a multi-year investigation by the United States Department of Justice ("DOJ") and the New Jersey Attorney General's Office; the government learned of the alleged conduct through disclosures  by Dr. Nicholas DePace in a qui tam suit filed in 2008.
Dr. DePace filed suit under the qui tam provisions of the False Claims Act, which allow private whistleblowers (referred to as "relators") with knowledge of fraud to file suit on behalf of the government. The federal False Claims Act dates back to 1863, enacted to combat war profiteering during the Civil War. Thirty states and three municipalities have enacted statutes modeled on the federal law, including qui tam provisions providing for private rights of action for qui tam relators. Dr. DePace is a prominent Philadelphia-area cardiologist.
The government alleged that the Cooper Health System and hospital ("Cooper") paid millions of dollars in remuneration to physicians in order to induce referrals in violation of the Anti-Kickback Statute ("AKS"). The AKS makes it a felony for any person to offer, solicit, receive, or pay remuneration in connection with a referral for services that are eligible for reimbursement under a federal health care program such as Medicare or Medicaid. Medicaid is a program that is administered by both the federal government and the states, and consequently state attorneys general frequently investigate and assist in prosecuting Medicaid fraud under state false claims acts. Both the United States and the State of New Jersey intervened in Dr. DePace's qui tam complaint. Under the False Claims Act, the government has an initial 60-day period in which to determine whether or not to intervene in a qui tam suit, but relators may continue to pursue their claims privately even if the government declines to intervene.
According to Dr. DePace's complaint, Cooper channeled illegal kickbacks to referring physicians beginning in 2004 via a sham advisory board called the Cooper Heart Institute Advisory Board. Dr. DePace's complaint claimed that paid physicians based on the volume of their referrals, compensating individual physicians to the tune of $18,500 or more in exchange for attendance at four lectures per year. Such an arrangement, in which high-volume physicians are paid large sums of money for very little in exchange, is unlikely to survive a prosecution for violating the AKS. Moreover, because providers who participate in federal health care programs certify compliance with federal fraud and abuse statutes, including the AKS, reimbursements for services referred in violation of the AKS constitute false claims and result in liability under the False Claims Act.
Victorious relators stand to recover between 15% and 30% of any final judgment or settlement for their participation in False Claims Act litigation, and violators are exposed to treble damages in addition to a civil penalty as high as $11,000 per violation. Since 1986, the Act has undergone a series of important changes; for example, a 2009 amendment to the statute extends the law's protections against employer retaliation to all agents and contractors of the employer, and protects all individuals who make lawful efforts to stop fraud that is in violation of the Act. The passage of the Dodd-Frank Wall Street Reform Bill and the Patient Protection and Affordable Care Act ("PPACA") have added to the types of fraud that may give rise to valid complaints under the law.