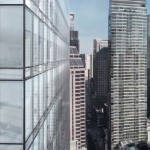 Third party litigation has recently been a hot topic in the U.S., spurring speculation as to whether hedge funds will similarly begin funding whistleblower cases. A recent article on Pharmalot suggests that this leap may be likely and points out that whistleblower cases may be prime targets for investors, because they often suffer financing problems during long periods of litigation but may also result in nine figure settlements.
Third party litigation has only recently made an appearance in the U.S. legal market, despite being widespread in the U.K. and Australia. Receiving a mixed reception, a few funds dominate the U.S. market including Juris Investments, Juridica Capital Management, Harbour Litigation Funding, and a department within Credit Suisse- many of which are either located in the U.K. or have experience in U.K. cases. Essentially, the firms offer plaintiffs and defendants a loan in exchange for a percentage of a case's proceeds.
While proponents of third-party funding arrangements herald access to justice, critics remain unconvinced. In October 2009, the U.S. Chamber Institute for Legal Reform issued a report opposing third-party litigation financing.  Written by lawyers from Skadden, Arps, Slate, Meagher & Flom, the report highlights many potential legal and ethical complications.
In light of recent large pharmaceutical settlements and the new IRS whistleblower program, third-party financing may pose a possibility for whistleblowers.  At present, when hedge funds invest in litigation, they tend to prefer investments in commercial clients and low-risk litigation, such as breach of contract cases. Once the practice becomes more widespread in the U.S., it may become a more realistic resource for potential whistleblowers.