The Justice Department recently announced the $280 million settlement of a False Claims Act case against Dey Pharmaceuticals, of which $67.2 million will be awarded to whistleblower Ven-A-Care.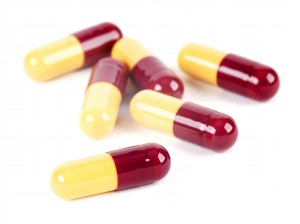 The case accused Dey of reporting false and inflated prices for four drugs used to treat asthma and respiratory conditions. Federal health care programs rely on drug companies to report the "Average Wholesale Price" of a drug in order to set reimbursement rates. Dey allegedly inflated these prices so that physicians and pharmacists could obtain reimbursement rates higher than the initial purchase price of the drugs. Essentially functioning as a form of kickback, Tony West, Assistant Attorney General for the Civil Division of the Department of Justice, warns of the danger of this practice, stating "Taxpayer-funded kickback schemes like this not only cost the federal health care programs millions of dollars, they threaten to undermine the integrity of the choices health care providers make for their patients."
For former Florida home-infusion company-turned professional whistleblower, this represents one of many successful health care fraud cases settled this month. The organization also settled with Abbott Laboratories, Roxane Laboratories, and B. Braun Medical for over $2 billion dollars, and earning a reward of $88.4 million.
Formed in 1987, Ven-A-Care initially began offering intravenous medications and nutrition products to home-bound HIV and cancer patients. In 1991, National Medicare Center, a provider of kidney dialysis services, approached Ven-A-Care with an offer to join forces and promised overnight wealth. Suspicious of NMC's promises of enormous profits, Ven-A-Care refused the offer and began to investigate the company's business practices.
Soon afterwards, Ven-A-Care discovered that NMC had been falsely reporting wholesale prices for many of its drugs and causing many patients to pay co-pays much higher than the initial cost of the drugs themselves. After filing suit a False Claims Act suit against NMC, Ven-A-Care became a full-time whistleblower organization. Since then, the organization has settled health care fraud cases with Bayer, Schering-Plough, GlaxoSmithKline, Bristol-Myers Squibb, Aventis, Sanofi and AstraZeneca. In total, Ven-A-Care has assisted the U.S. government in recovering more than $2 billion, explaining "We were fed up, and decided to shine the light of day on these shady practices."
Click here for the Department of Justice press release.