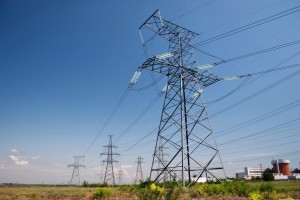 On Friday, a federal judge denied a motion to dismiss a whistleblower's qui tam complaint that alleged that Bluebird Network LLC ("Bluebird") violated the federal False Claims Act when it fraudulently received a $45 million grant from the government to provide broadband service to underserved areas and when it subsequently terminated the whistleblower as an act of retaliation for voicing his concerns regarding the alleged violation. In denying the motion to dismiss, the judge emphasized that the relator had provided sufficient information and detail for each of his allegations.
Relator Martin Schell was employed by Bluebird as the Vice President of Business Development starting in October 2010, and later as the Vice President of Operations until he was terminated in January 2011. In his complaint, Schell alleged that the company knowingly made false statements to the National Telecommunications and Information Administration ("NTIA"), an agency of the U.S. Department of Commerce, in order to gain a $45 million grant from the American Reinvestment Recovery Act Broadband Technology Opportunities Program. The broadband program is part of the 2009 stimulus package, enacted to promote economic development in rural communities with limited or no access to broadband internet.
Schell's complaint alleges that Bluebird falsely represented that northern Missouri was an underserved area, even though there are a "plethora" of service providers in the area.  The complaint also alleges that in order to satisfy one condition of the government grant, Bluebird provided a letter that was executed as a "personal favor" from a local bank despite the bank having no intention of supplying the funds.  Schell's complaint also contends that Bluebird falsely maintained that it had satisfied a grant condition of receiving an in-kind contribution from the State of Missouri when it had in fact received such contribution from the state through a separate transaction, in exchange for internet service below market value.
Schell's complaint also includes an claim under the False Claims Act's anti-retaliation provision, which protects individuals from discrimination or termination for efforts to stop violations of the False Claims Act or acts in furtherance of a False Claims Act case.  Schell alleges that after communicating with Bluebird's CEO about the alleged misrepresentations to the government, his employment status was changed from hourly to salaried in January 2011 to effectively reduce his compensation, and that he was then summarily terminated in October 2011.  Under the False Claims Act, Schell may be entitled to several forms of relief for retaliation, including reinstatement, double back pay, interest, and special damages including attorneys' fees.  He may also be entitled for up to 30% of any final judgment or settlement of the qui tam portion of the suit.