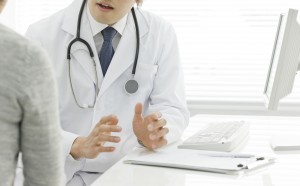 Techota LLC, a home health care company, has agreed to a $150,000 settlement agreement with the United States to resolve all claims of liability under the federal False Claims Act. According to a complaint filed under the qui tam (whistleblower) provisions of the Act, Techota provides home health care services in Alabama, operating under the names CV Home Health of Bibb County and CV Home Health Services. The False Claims Act is an anti-fraud statute which imposes liability on individuals and companies that submit or cause to be submitted false claims for payment to the government. The complaint alleged that Techota submitted false claims for payment to Medicare, seeking reimbursement for home health care services that were either not medically necessary or not provided pursuant to an appropriate care plan as required by law. Providers must agree to the terms and conditions of the program in order to participate in Medicare, and participating providers must certify that all services for which reimbursement is sought are medically necessary. Federal regulations also require home health care providers to develop care plans and administer medical services pursuant to those plans. Billing for medically unnecessary products and services gives rise to liability under the False Claims Act. In addition to the $150,000 payment, Techota has also entered into a corporate integrity agreement with the Office of the Inspector General of Health and Human Services, a remedy often employed by the Justice Department in health care fraud cases to ensure continued oversight and monitoring of compliance with federal laws governing health care.
The qui tam suit was initially filed in Alabama federal court by whistleblower Veronica McDonald, a former employee of Techota. Under the qui tam provisions of the False Claims Act, private individuals with knowledge of fraud perpetrated against the United States have standing to file complaints on behalf of the government. After an initial statutory investigation period, the government decides whether or not to intervene in a particular case, but relators may proceed with their claims even if the government declines to intervene. Under the statute, violators are subject to treble damages and civil penalties of as much as $11,000 per false claim; whistleblowers (known as relators) stand to receive an award ranging between 15% and 30% of the government's total recovery. For filing her qui tam complaint that ultimately led to the settlement with Techota, McDonald will receive an award of $22,500.
In recent years, amendments to the False Claims Act have aimed to expand the ambit of the statute's anti-fraud provisions and increase the anti-retaliation protections available to whistleblowers. In the wake of passage of the Fraud Enforcement and Recovery Act of 2009, the Dodd-Frank Financial Reform law in 2010, and the Patient Protection and Affordable Care Act ("PPACA") in 2010, the government has begun to vigorously pursue cases of financial fraud and mortgage and lending fraud. PPACA also included provisions amending the False Claims Act designed to increase the tools available to prosecute claims of health care fraud and abuse.