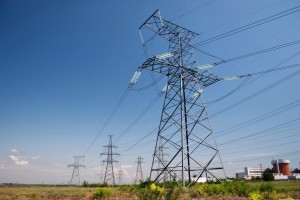 The U.S. Department of Labor has ordered T-Mobile USA, the Washington-based cellphone company, to pay more than $345,000 to a whistleblower who raised concerns that international business customers were being fraudulently charged for roaming outside of the network. Although the Labor Department has not specified the exact amount by which customers were overcharged, it has confirmed that the damages reached into the millions. The government investigation was led by OSHA's Seattle office, and found that T-Mobile terminated the whistleblower in retaliation for reporting the concerns of fraud in violation of the Sarbanes-Oxley Act, a corporate accountability statute passed by Congress in 2002. The charges T-Mobile has been ordered to pay include $244,479 in back wages and interest, $65,000 in punitive damages, and $36,493 in attorney's fees. T-Mobile has been ordered to reinstate the employee and train its other workers on the whistleblower provisions in Sarbanes-Oxley. T-Mobile is expected to appeal the Labor Department's order.
In addition to mandated whistleblower programs under the purview of various government agencies, whistleblowers may file suit under the False Claims Act ("FCA"). The FCA is a federal statute with qui tam provisions that allow relators (i.e., whistleblowers) to file civil claims on behalf of the government for fraud. A person is liable under the FCA for submitting a false claim to the government, either to obtain payment or to reduce or eliminate a liability owed to the government. As is true for most agency-based whistleblower programs, the False Claims Act contains robust provisions which protect whistleblowers against retaliation from their employees. Any contractor, agent, or employee who makes lawful efforts to stop a violation of the FCA may file suit under the anti-retaliation provisions, even if the whistleblower has not filed an FCA claim.
After a relator files a claim, the government reviews the allegations in the complaint and determines whether or not to intervene in the litigation. Even if the government declines to intervene, however, a relator may proceed with his or her private claims. Victorious relators stand to recover between 15% and 30% of any final judgment or settlement. Whistleblower suits under the False Claims Act have proven remarkably successful at rooting out fraud against the government, with total recoveries expected to exceed $8 billion for the year 2012 alone.