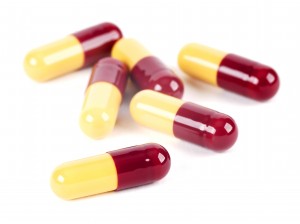 PharMerica Corporation has settled False Claims Act (FCA) allegations agreeing to pay the United States $9.25 million. The allegations had accused PharMerica of taking kickbacks from Abbott Laboratories Inc. in order to increase the use of the seizure prevention drug Depakote with the patients in their nursing homes. The presence of kickbacks is a violation of the Stark law and in this instance could place the elderly at risk. Kickbacks can create bias in the judgment of the nursing home staff, and nursing home staff must be uniquely objective in their decisions as nursing home patients may suffer from dementia. This settlement stems from a 2012 resolution between Abbott and the United States for FCA violations, resolving PharMerica's role in that settlement.
PharMerica is the second largest nursing home pharmacy in the country. Headquartered in Louisville, Kentucky, PharMerica has some 330,000 nursing home residents and produces revenues of $1.9 billion. Abbott Laboratories is a pharmaceuticals and health care products corporation. Prior to its 2012 settlement, Abbott had promoted Depakote for other uses than were approved by the FDA. Specifically, Abbott had promoted the use of its drug to treat several mental disturbances including dementia. This promotion, known as off-label marketing, lead to a $1.5 billion settlement with the United States which is the third largest pharmaceutical settlement in United States history. Shareholders of Abbott later brought a derivative suit against the board of directors alleging breach of fiduciary duty and the court rejected Abbott's motion to dismiss.
The government argued that the nursing home pharmacies were accepting kickbacks from Abbott in exchange for prescribing Abbott's drug Depakote. It was alleged that both Abbott and PharMerica were aware that such payments were illegal, and thus attempted to disguise them as "rebates" and "educational grants". Since these rebates and educational grants were paid in relation to the amount of Depakote pushed onto nursing home residents, the rebates and grants were kickbacks. This lawsuit was initially filed by whistleblower and former Abbott employee Meredith McCoyd. Under the FCA, whistleblowers may receive as much as 30 percent of the final settlement or damages. McCoyd will collect over $1 million for initiating this claim.
FCA violations through kickbacks have been increasingly litigated in the medical industry. Stark law prohibits a medical professional who has a financial relationship with the medical organization from making referrals to that medical organization in exchange for compensation. The most easily identified violation of this law would be a doctor who owns both a general practice and a surgical practice, the doctor would violate the law by telling all patients at the general practice to have their surgery performed at the surgical practice he also owns. Anytime a doctor refers a patient to a specific hospital he is making a referral, and this violates the law when that doctor is compensated by the hospital for that referral. Compensation to the doctor can be provided in a variety of ways, often complex compensation structures inadvertently provide the doctor with additional compensation for the volume of clients treated, and this violates the law. Medical organization will often try to conceal kickback payments by labeling them as legitimate payments for services. But these concealed payments violate the law no matter their name if just one purpose of the payment is to induce referrals. Most of the federal circuits use this "one purpose test", which declares that a payment is a kickback if just one purpose of the payment was to induce future referrals. This law provides three important services; it prevents doctors from ordering unnecessary medical services, it helps to decrease the charges for medical services that are necessary, and it prevents doctors from influencing what medical facilities a patient will choose. The Stark Law creates no right of action, so in order to bring a Stark claim, lawyers must tie the Stark violation to a False Claims Act case.