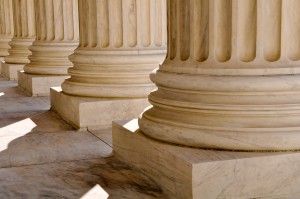 Earlier this month, the U.S District Court for the Southern District of New York decided for Schindler Elevator Corporation after more than a decade of prolonged litigation. The ten years of back and forth litigation included both a trip to the Second Circuit and one to the Supreme Court in 2011 for a decision on the meaning of the False Claims Act (FCA) public disclosure bar.  The summary judgment decision is the final defeat for the whistleblower, a U.S Army veteran, in his attempt to prove that Schindler Elevator Corp. had committed fraud against the government by obtaining federal contracts through false representations.
Schindler Elevator is a North Carolina based corporation that manufactures, installs, and services a variety of elevators. Schindler has a long history of conducting business with the United States, it has entered in to hundreds of federal contracts in the past fifteen years. All of these contracts must comply with the Vietnam Era Veteran's Readjustment Assistance Act (VEVRAA). Under that act a contractor must issue mandatory reports to the Secretary of Labor, and one of these reports requires a listing of how many Schindler employees are qualified veterans under the VEVRAA statute. These reports must be issued annually.
The whistleblower in the case, Daniel Kirk, was a veteran of the United States Army and had served in Vietnam. Kirk had been employed by Schindler from 1978 until 2003. Kirk alleged that in 2003 the corporation attempted to force him out, because of this Kirk resigned. Kirk filed his FCA complaint in 2005. The government elected to not intervene leaving Kirk to carry the case forward on behalf of the government. Under the FCA whistleblowers like Kirk can receive as much as 30% of final damages.
Kirk claimed that Schindler had violated the FCA through its submission of reimbursement claims for its federal contracts. It was alleged that the VEVRAA reporting requirements were never met by Schindler, VEVRAA claims were either never filed or filed with information that Schindler knew to be false. The whistleblower had obtained this information through his wife when his wife had asked the Department of Labor to send her all of Schindler's VEVRAA reports containing information on the total number of eligible veterans employed by the corporation. Upon review of these reports, Kirk discovered that reports had not been filed in certain years and that other reports contained suspicious numbers. These VEVRAA government contracts had paid Schindler over $100 million since 1999.
The Supreme Court ruled against Kirk, finding that because the VEVRAA reports amounted to a public disclosure, Kirk was barred from perusing a FCA claim. The "public disclosure bar" of the FCA states that a whistleblower does not have standing if his knowledge of the fraud was gained from a public disclosure. Public disclosures can take the form of reports in news media, hearings, audits, investigations, criminal and civil hearings, congressional reports, and government agency reports. The FCA does not define the word "report" and it was argued by Kirk that his request would not be barred by the FCA's report meaning. The Supreme Court held otherwise, finding that "report" carries the ordinary meaning of the term and could include any report that gives information. The Supreme Court further held that the public disclosure bar was created by congress with the intent of creating a broad exclusion to FCA suits brought forward by opportunistic litigation. Had Kirk gained his knowledge of the missing and false VEVRAA reports on his own, he likely would have been successful in his claim. The public disclosure bar provides no hindrance to average whistleblowers that discover fraud committed by their employer while conducting their work duties.
It is likely that what does and does not constitute a "public disclosure" will continue to be fought over by future whistleblowers. The FCA's vague definitions leave whistleblowers and their attorneys with room to argue that their source of knowledge is not barred. While the public disclosure bar was broadened by the Court in Schindler, the bar remains of little concern for most potential whistleblowers.