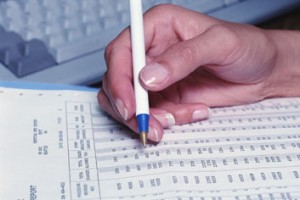 A federal judge in California denied Prime Healthcare Services, Inc.'s ("Prime") motion to dismiss a relator's False Claims Act case alleging that the hospital group overcharged Medicare and Medicaid by more than $50 million. Prime was founded in 2001 by Dr. Prem Reddy. Thereafter, Prime engaged in a strategy of acquiring hospitals in financial distress and transforming them into financially stable businesses. Prime claims to have "saved" 29 hospitals. It operates 14 hospitals throughout California. In order to achieve some of these successes, Prime allegedly required hospital personnel to charge government health care programs the highest possible rates for patient admissions by falsely including comorbidities and complications including encephalopathy, septicemia, and malnutrition. Additionally, Prime allegedly eliminated less costly observation stays and refused to discharge patients to post-acute care centers in order to fraudulently increase its payments.
United States ex rel. Karin Berntsen v. Prime Healthcare Services Inc. et al. was filed in October 2011 by relator Karin Berntsen and was unsealed in January. Berntsen was employed in various director roles related to quality and risk management, case management, and performance improvement at Alvarado Hospital, which was acquired by Prime in November 2010. Approximately 70% of the patients treated at the San Diego hospital are covered by government health care programs. The vast majority of Alvarado's patients are initially treated in the hospital's emergency room while a determination is made by the treating physicians as to whether the patient should be placed under observation or admitted. The government requires strict adherence to admission rules because of the reimbursement differential between inpatient services and observation services. Prior to Prime's takeover of Alvarado, the hospital had established a number of controls to prevent the flouting of government health care regulations. For example, statistical reviews were conducted to ensure that the hospital's admissions were well within the accepted norms.
Following the takeover by Prime, a meeting was allegedly held where Alvarado employees were told that Prime admits all patients as inpatients. More specifically, "We don't do observation. All patients should be inpatient. You can always find a reason to make the patient an inpatient." By prohibiting case managers from being involved in and reviewing decisions regarding inpatient admissions, Prime was allegedly in direct violation of The Centers for Medicare and Medicaid Services ("CMS") requirements that hospitals must have utilization review plans in place. The plans facilitate the review of the medical necessity of admissions of Medicare and Medicaid patients. Prohibiting effective utilization review allegedly allowed Prime to disguise its fraudulent scheme of improperly admitting individuals that should have been on observation as inpatients. References to observation were also allegedly eliminated from hospital admissions forms.
Berntsen is also alleging that Prime routinely circumvented CMS policies by requiring patients that are ready to be discharged and sent home or transferred to a different and more appropriate facility to remain at the hospital for longer than is medically necessary. Refusing to discharge a patient can raise a number of safety concerns. Unnecessarily increasing a patient's length of stay exposes that patient to a greater risk of experiencing complications such as infections, medical errors, and falls. It is therefore not in the patient's best interest to remain in the hospital for a period beyond when the treating physician has determined that acute care is no longer needed.
Previously, Prime came under fire for having reported significant and unusual high rates of nutritional disorders such as kwashiorkor, a protein deficiency typically associated with children in famine-stricken regions. The proportion of malnutrition cases at Prime hospitals was reported as being more than three times that of other California hospitals while the percentage of kwashiorkor cases among seniors was more than 11 times the rate at other California hospitals.
Prime Healthcare Services and the non-profit Prime Healthcare Foundation employ more than 30,000 people and own and operate acute care hospitals in California, Kansas, Nevada, New Jersey, Pennsylvania, Rhode Island and Texas. Because Alvarado is a "typical" hospital within the Prime system, the probability that the other hospitals were billing government health care programs in the same fraudulent manner is allegedly high. For example, emergency room doctors are shared between the various hospitals, billing for each of the hospitals is centralized, and the same standardized admissions forms are used for all hospitals.