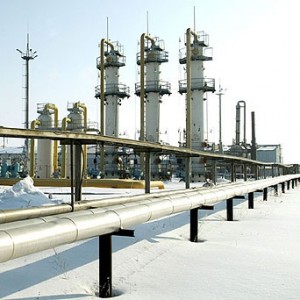 The state of California has decided to intervene in a relator's complaint filed under the state's False Claims Act alleging that London-based BP plc ("BP") and its subsidiaries defrauded taxpayers by inflating natural gas prices under their contractual arrangements as the exclusive supplier to the state of California and its subdivisions. The complaint was unsealed on Wednesday. BP is one of the world's largest energy companies and it is the largest supplier of natural gas in North America. It had contracts with California's Department of General Services ("DGS") under the Natural Gas Services ("NGS") program. Between 2004 and 2012, BP and its subsidiaries allegedly charged California many times more than what its non-governmental customers were charged. The fraudulent overcharges are claimed to have amounted to between $150 million and $300 million of the $2 billion in natural gas supplied to the program during the period in question.
DGS effectively serves as the business manager for the state of California. It provides a variety of services to state agencies through procurement and acquisition solutions, real estate management and design, environementally friendly transportation, professional printing, design and web services, and funding for the creation and construction of schools. BP responded to a request for proposal and subsequently became the exclusive supplier of natural gas to the department's NGS program sometime before 2004. BP has continued to win such contracts with the current contract in place through 2017. Pursuant to these contracts, BP is under an obligation to sell NGS its full requirements of natural gas. It therefore has a virtual monopoly on gas sold to DGS. The NGS program is funded by the fees charged to customers for delivered natural gas. NGS customers include the University of California system, the California State University system, the California prison system, Los Angeles County, and a number of smaller government subdivisions. California entered into the long-term gas contracts with BP as a means of leveraging the company's massive buying power to secure favorable prices and protect itself from unexpected spikes in the cost of natural gas.
BP employed its own internal marketers and traders to sell the natural gas to NGS. The complaint in this case was filed in March 2013 by Christopher Schroen, a former BP employee responsible for these sales. The contracts allegedly allowed BP to sell gas to the department on the basis of index pricing. Index pricing set the cost at a published index price that fluctuated with the market, plus an additional profit. Alternatively, the department could choose to limit exposure to fluctuations in the natural gas market by entering into special purchase transactions that restricted BP's margin of profit on gas sold. BP, however, allegedly manipulated its profit margin to greatly exceed contractual caps. According to the complaint, the overcharging was at least three times what was allowed under the contract and often was up to six times what was allowed. In addition, BP's traders were allegedly required to obtain gas only from internal BP counterparts, eliminating the option to purchase at competitive market prices. Once the traders received the inflated market price, the traders would add a markup. The practice was known within BP as "margin pancaking" or "margin stacking." The amount and extent of the overcharging is allegedly reflected in the books of the internal BP traders. The same books reportedly show other internal sales of gas sold to parties other than DGS for significantly lower prices and without the same profit margin. Schroen's work performance was judged based on his book. And BP allegedly paid its employees extravagant bonuses based on these inflated margins, thereby incentivizing employees to maximize the company's profits.
Previously, in February 2013, California brought suit against BP West Coast Products, BP Products North America, Inc., and Atlantic Richfield Company (ARCO) for the way that they took care of more than 780 ARCO stations. The complaint alleged that since 2006, BP and ARCO intentionally tampered with or disabled leak detection devices at their gas stations. The suit also claimed they had failed to test secondary containment systems, maintain operational alarm systems, conduct monthly inspections, and dispose of hazardous waste properly.
Many states have enacted laws that mirror the federal False Claims Act to enable recovery of state funds implicated in fraudulent actions arising from false claims. Over half of all states currently have such a statute, though individual state laws may vary.