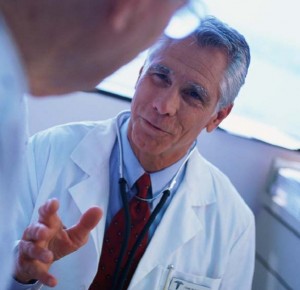 A False Claims Act lawsuit unsealed last year in Southern California U.S. Attorney for the Central District of California announced that her office elected to intervene in a False Claims Act lawsuit alleging rampant Medicare fraud at a group of Southern California hospitals. The suit was first "unsealed" in late 2016.
The whistleblower (or "relator") in this case, the former Director of Quality and Risk Management at Prime Healthcare Services, Inc., alleges that her employer defrauded the federal government of nearly $50 million dollars by billing for "medically unnecessary" inpatient short-stay admissions.
Prime Health owns and operates 14 hospitals throughout Central and Southern California. The whistleblower alleges that fraudulent billing practices occur across the Prime Health system.
The Medicare program only pays for services that are "reasonable and necessary for the diagnosis or treatment of illness or injury." The program covers medical services only when the treatment is medically necessary.
Specifically, inpatient care is only required if the Medicare patient's "medical condition, safety, or health would be significantly and directly threatened if care were to be provided in a less intensive setting." The qui tam complaint states that on average, Medicare pays $4,500 to $5,000 more per patient for an inpatient treatment than an outpatient treatment and observation.
Prime Health owns and operates 14 hospitals throughout Central and Southern California. The employee alleges that fraudulent billing practices occurred and continue to occur across the Prime Health system.
The whistleblower's lawsuit provides the government with details about an allegedly rampant scheme to "up-code" Medicare reimbursements. Prime Health allegedly treats every patient as an "inpatient" regardless of their medical need. In December 2010, a month after Prime Health purchased the hospital where the whistleblower worked, a meeting was held during which the Chief Operating Officer of Prime Health stated that the company "does not do observation, but admits all patients as inpatients."
Two months later, after being dissatisfied with the hospital system's outpatient treatment numbers, Dr. Prem Reddy, Chairman of Prime Health, allegedly called a meeting with top doctors and administrators and reiterated Prime Health's COO's earlier statement, saying, "We don't do observation. All patients should be inpatient. You can always find a reason to make the patient an inpatient." Dr. Reddy allegedly continued to repeat these instructions at subsequent meetings, for example stating:
"If the patient is elderly, you should add encephalopathy for a higher payment. You are missing some of these elderly patients. But, be careful… I don't want to go to jail."
"If the patient leaves against medical advice you are free to document whatever conditions you want."
As Director of Quality and Risk Management, the whistleblower was directed to prohibit effective utilization review for impatient admissions. This practice was expressly prohibited by Medicare and effectively allowed Prime Health to carry-out and intentionally disguise its fraudulent scheme of admitting individuals as inpatients who did not actually meet Medicare's requirements.
Her complaint also claims Dr. Reddy instructed physicians to "up-code" by exaggerating health complications. This instruction and practice resulted in increases in improper diagnoses of conditions including, but not limited to, septicemia, malnutrition, acute heart failure, and automatic nerve disorders.
For example, in the Mount Shasta, Victorville and the Mojave Desert hospitals, Prime reported high rates of "kwashiorkor" (an acute form of malnutrition) among its elderly patients. At Shasta Regional Medical Center, Prime reported 16.1% of their Medicare patients suffered from kwashiorkor, while California's average for Medicare patients is 0.2%. Reddy allegedly also instructed Prime Health doctors and administrators to diagnose heart failure as "acute" rather than "chronic" so that hospitals could receive higher reimbursements.
In her position at Prime, the Relator also noticed that medical billing staff were trained to exaggerate patients' conditions on medical records. She claims staff were taught to do so to support the hospital's fraudulent and medically unnecessary admissions, diagnoses, and procedures.
On April 23, 2012, the Relator reported her concerns about Prime Health's improper practices to CFO Brian Kleven. Kleven allegedly stated that he too had been at the meetings in which Reddy told the doctors not to do observation. Kleven also stated he and the whistleblower had to support Reddy and Prime to help "cover" for Dr. Reddy.
As a result of the whisteblower's False Claims Act lawsuit, the U.S. government has launched both civil and criminal investigations into Prime Health and the company's executives.
Navigating the path to blowing the whistle is complicated, often challenging, and can bring personal or professional hardship. But, blowing the whistle is often a matter of significant moral import and may bring the whistleblower a substantial financial windfall.
If the whistleblower's lawsuit is settled, or Prime is found to have violated the False Claims Act, the whistleblower likely personally stands to receive millions of dollars as an award for her "insider" information. These complex considerations can be facilitated and eased with the help and advice of an experienced False Claims Act attorney.