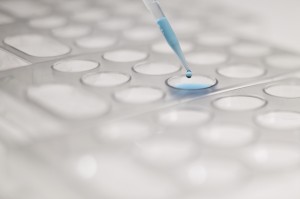 Yesterday, the FBI announced that Clean on Green PLLC ("Clean on Green"), a North Carolina drug and alcohol treatment center, its owner, and two of its employees have been indicted by a grand jury on bribery and conspiracy charges in connection with the treatment center's contracts with the U.S. Probation Office. According to the indictment, each defendant was charged with one count of conspiracy to violate the federal False Claims Act.
Clean on Green had contracts with the U.S. Probation Office, the community corrections arm of the judiciary that administers probation and supervised release under federal law. The contracts required the treatment center to collect urine samples from individuals on pretrial release, supervised release, parole, or probation and to test the samples for controlled substances. The results were then to be reported to the U.S. Probation Office. The contract also required the treatment center to provide substance abuse assessments and counseling services to those under federal supervision. Between 2010 and 2012, Clean on Green allegedly failed to follow urine collection protocol to ensure that the test results were accurate and reliable. The reliability of such tests were essential in determining whether or not conditions of probation, release, or parole were being met. Individuals were allegedly allowed to submit false urine samples to avoid the detection of a controlled substance. Over the same time period, the treatment center and its employees allegedly allowed individuals to falsify sign in and sign out records to show attendance at required counseling sessions that were not actually attended. In some cases, employees of the treatment center received bribes to in exchange for allowing individuals to bypass the drug tests and required counseling sessions. Falsified forms and invoices for services provided were then allegedly submitted to the U.S. Probation Office.
Although the investigation in this case led to criminal charges, the federal government relies heavily upon civil actions by private citizens under the qui tam provisions of the False Claims Act to help uncover fraud that might have otherwise gone undetected. The statute prohibits the submission of false claims for government money or property. The False Claims Act awards a private citizen that is acting as a whistleblower (also known as a relator) between 15% and 30% of any final judgment or settlement and provides considerable protection from employer retaliation.