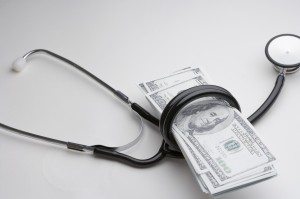 On Friday, the U.S. Department of Justice announced that Illinois-based global pharmaceutical and health care products company Abbott Laboratories ("Abbott") has agreed to pay $5.4 million to settle a whistleblower's allegations that it violated the False Claims Act by paying illegal kickbacks to doctors in order to induce them to implant the company's carotid, biliary and peripheral vascular products.
United States ex rel. Peters et al. v. Abbott Laboratories, Inc. was filed by former Abbott employees Steven Peters and Douglas Gray and specifically alleged that the company violated the Anti-Kickback Act by paying prominent, well-known physicians for teaching assignments, speaking engagements, and conferences with the underlying expectation that these physicians would then arrange for the hospitals with which they were affiliated to purchase Abbott's carotid, biliary and peripheral vascular products. Carotid and peripheral vascular products are used to treat circulatory disorders by increasing blood flow to the head and various parts of the body while biliary products are used to treat obstructions that occur in the bile ducts.
The qui tam provisions of the False Claims Act allow private parties to bring suit on behalf of the government and is a powerful tool for uncovering fraud. A successful suit entitles the whistleblower, also known as a relator, to between 15% and 30% of any final judgment or settlement. As part of the settlement reached in this case, Peters and Gray will receive a total payment of more than $1 million. Dating back to 1863, the False Claims Act has enabled relators with direct and independent knowledge of fraud by hospitals, health care facilities, health care providers, medical device manufacturers, and pharmaceutical companies to help recover taxpayer dollars. The statute also provides relators with considerable protection from employer retaliation. The government's total recovery under the False Claims Act since January 2009 has amounted to $17 billion. Of this total, $12.2 billion was recovered from cases involving fraud on government health care programs.