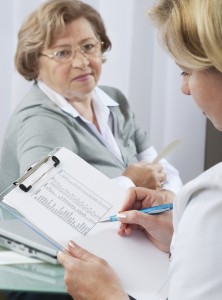 American Sleep Medicine LLC, a Florida-based company that owns 19 diagnostic sleep testing centers throughout the United States, has agreed to pay over $15.3 million to resolve claims that it submitted false claims for payment to Medicare and two other federal health insurance programs in violation of the False Claims Act. The government alleged that the company billed Medicare, the Railroad Retirement Medicare Program, and TRICARE (a military health care program) for sleep diagnostic services performed by technicians who lacked the requisite certifications under the federal programs. Under the health programs, sleep technicians must be credentialed by a state or federal licensing body, and the government alleged that American Sleep Medicine knew that technicians who lacked such credentials were performing tests for which reimbursement was sought. Consequently, several federal programs and departments, including the Department of Defense (which administers TRICARE) as well as the federal Medicare program, paid for sleep testing services that were ineligible for reimbursement.
The United States Department of Justice ("DOJ") was apprised of the allegations through the disclosure filed in a private whistleblower suit by relator (whistleblower) Daniel Purnell. The suit was filed under the qui tam provisions of the False Claims Act, which allow private individuals (known as relators) to sue on behalf of the government for fraud perpetrated against the government. Under the statute, qui tam relators must disclose the allegations to the government, and subsequently federal investigators have an initial 60-day period in which to review the claims and determine whether or not the federal government will intervene in the litigation. If the government declines to intervene, relators may elect to continue prosecuting their claims; if they prevail, relators stand to recover between 15% and 30% of any final judgment or settlement. Increasingly, government recoveries under the False Claims Act, which soared to a record $5 billion for the year 2012 alone, have come to depend upon information arising out of qui tam complaints. Qui tam recoveries are particularly significant in cases of fraud and abuse in federal health programs, which intake billions of dollars in claims on an annual basis and operate by complicated billing codes. In addition to fraudulent billing, False Claims Act liability exists in cases where individuals or providers knowingly retain overpayments from the government (referred to as "reverse false claims"). Courts continue to recognize a growing number of types of fraud under the False Claims Act, including mortgage and financial fraud, health care fraud and abuse, federal contracting fraud, and off-label promotion of drugs by pharmaceutical manufacturers. For his participation in the American Sleep Medicine case, Mr. Purnell will receive an award of over $2.6 million.
Thirty states have enacted their own versions of the federal False Claims Act, and state treasuries, too, have seen the recovery of billions of dollars to state Medicaid funds, state health insurance programs (e.g., Medi-Cal, a state health program for beneficiaries in the State of California), and state contracts and programs. Since 2009, the federal law also contains strong protections for contractors, agents, and employees against retaliation for conduct protected under the Act. Any employee, contractor, or agent who takes lawful efforts to stop a violation of the False Claims Act may seek the law's anti-retaliation protections.