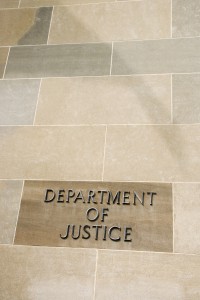 Foundations Health Solutions ("FHS"), Olympia Therapy ("Olympia"), and Tridia Hospice Care ("Tridia"), Ohio-based healthcare companies, and their executives, Brian Colleran and Daniel Parker, recently agreed to pay approximately $19.5 million to resolve allegations relating to the the submission of false claims for medically unnecessary therapy and end-of-life hospice services to Medicare and the State of Ohio's Medicaid program.
The lawsuits were filed under the qui tam, or "whistleblower," provisions of the False Claims Act, which permit private individuals to sue on behalf of the government for false claims.
The False Claims Act ("FCA") was enacted in 1863 by a Congress concerned that suppliers of goods to the Union Army during the Civil War were defrauding the Army. The FCA originally provided that any person who "knowingly submitted false claims to the government" was liable for double the government's damages plus a penalty of $2,000 for each false claim.
Since then, the FCA has been amended several times. Penalties now stand at approximately $20,000 per claim, in addition to trebled total damages.  Now, "whistleblowers" who inform the government of fraud generally receive a 15-30% share of any recovery and are protected by "anti-retaliation" employment law provisions.
The settlement settles allegations filed in two separate lawsuits by Vladimir Trakhter, a former Olympia employee, and Paula Bourne and La'Tasha Goodwin, former Tridia employees, in federal court in Columbus, Ohio.
FHS and Olympia provided rehabilitation therapy services to patients at the skilled nursing facilities. Tridia Hospice Care Inc. provided hospice care services at the same facilities. Colleran and Parker partially controlled all companies involved in the settlement.
In announcing the settlement, the Department of Justice agreed that the multi-million-dollar payment resolves allegations that from January 2008 through December 2012 Olympia submitted false claims to Medicare for medically unnecessary rehabilitation therapy services at 18 Ohio skilled nursing facilities. In their complaint, the government contended that the therapy services were provided at excessive levels to increase Medicare reimbursement for those services.
The settlement also resolves allegations that Tridia submitted false claims to Medicare for hospice services provided to patients who were ineligible for the Medicare hospice benefit as Tridia failed to conduct proper certifications or medical examinations.
Further, the settlement resolves allegations that Colleran and Parker solicited and received kickbacks to refer patients from their skilled nursing facilities to a home health care services provider, in violation of the anti-kickback provisions of the Affordable Care Act and the False Claims Act.
"This is one of the largest nursing home operations in Ohio," said U.S. Attorney Benjamin C. Glassman for the Southern District of Ohio. "It is unacceptable for an entity entrusted to care for our most vulnerable and elderly citizens to make decisions based on profit, not quality of care. Subjecting the elderly to inappropriate levels of therapy can be physically harmful, and failing to properly certify and re-certify hospice patients can have a devastating impact on the patients and their families."
As part of the settlement, FHS and Colleran entered into a five-year corporate integrity agreement ("CIA") with the government. The settlement is unique, in that prosecutors "pierced the corporate veil," holding individual corporate officers personally liable for their behavior and business failings in stopping obvious fraud inside their organization.
The whistleblowers will receive a substantive portion of the settlement. Mr. Trahkter will receive approximately $2.9 million and Ms. Bourne and Ms. Goodwin collectively will receive $740,000.
Health care fraud is often complex, and schemes can be spread amongst a murky corporate web of organizations and entities. Often, "rooting-out" fraud is difficult because health care regulations are dense, complex, and often inaccessible. But, more often than not, those on the "inside" are best posed to put a stop to waste and abuse of government programs.
In evaluating one's potential claims of False Claims Act fraud, consulting an experienced whistleblower attorney or an attorney who specializes in the False Claims Act will help evaluate and guide a potential whistleblower's claim.
Greene LLP employs a unique approach to complex civil litigation and specializes in False Claims Act litigation. The firm's cases have resulted in over $1.2 billion in government recoveries, including nearly $500 million for claims for which the government declined to intervene.