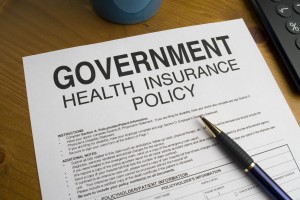 Yesterday the Court of Appeals for the First Circuit revived the False Claims Act case against Universal Health Services Inc. ("Universal Health") filed by two relators that alleges that the company improperly billed the government for mental health services provided by unsupervised and unqualified staff. Universal Health owns and operates Arbour Counseling Services ("Arbour clinic"), a provider of mental-health services in Lawrence, Massachusetts. The Arbour clinic participates in MassHealth, the Medicaid program of the state of Massachusetts, and bills MassHealth for services rendered to individuals insured by the program. United States ex rel. Escobar et al. v. Universal Health Services Inc. was filed in 2011 by the parents of Yarushka Rivera who died in 2009 after suffering seizures allegedly caused by a reaction to the medication she received from unlicensed counselors and nurses at the Arbour clinic. The decision almost entirely reverses the district court's dismissal of the suit, the Court of Appeals finding that the cost of staff supervision is automatically built into MassHealth reimbursement rates.
The state has promulgated regulations governing the MassHealth program. Some of these regulations specifically pertain to the provision of mental-health services at both "parent centers" and "satellite facilities" throughout the state. Pursuant to the regulations, a satellite facility such as the Arbour clinic, is a mental health center program at a different location from the parent center but that operates under the license of and falls under the fiscal, administrative, and personnel management of the parent center. The regulations contemplate that mental health centers will employ qualified "core" staff members engaged in disciplines such as psychiatry, psychology, social work, and psychiatric nursing. All staff must receive supervision within a formalized relationship, commensurate to the individual's skill and level of professional development. Non-core counselors and unlicensed staff in particular must be under the direct and continuous supervision of a fully qualified professional staff member trained in one of the core disciplines. Satellite programs, however, are subject to additional regulations with respect to staff supervision and integration with parent centers. In turn, MassHealth payment for services is conditioned on the compliance of satellites with these provisions.
The relators' daughter, a teenage recipient of MassHealth benefits, began seeing an Arbour clinic counselor Maria Pereyra in 2007 after experiencing behavioral problems at school. But Pereyra, despite being an Arbour clinic staff member, had no professional license to provide mental-health therapy. Relators met with Pereyra's supervisor, clinical director Edward Keohan, after Yarushka complained that she was not benefiting from counseling. During the meeting, the relators became concerned that Keohan was not supervising Pereyra and was actually unfamiliar with Yarushka's treatment. Yarushka was eventually transferred to another staff member, Diana Casado, also ostensibly supervised by Keohan. But like Pereyra, Casado was unlicensed. In February 2009, Yarushka was again assigned to a new therapist, Anna Fuchu. Fuchu held herself out as a psychologist with a Ph.D., though the relators later learned that she had trained at an unaccredited online school and that her application for a professional license had been rejected. Notwithstanding Fuchu's lack of essential credentials, she treated Yarushka and eventually diagnosed her with bipolar disorder.
Several months later, when Yarushka's behavioral problems had not improved, officials at her school informed the relators that she would not be permitted to attend classes until she saw a psychiatrist. At this point, Yarushka was referred to Maribel Ortiz, another staff member at the Arbour clinic. On May 6, 2009, Ortiz prescribed Trileptal for the purported bipolar disorder. Yarushka soon experienced an adverse reaction to the drug and was hospitalized following a seizure on May 13. It was eventually discovered that Ortiz was not a psychiatrist, but a nurse, and she was not under the supervision of the one Arbour clinic staff psychiatrist, Maria Gaticales — herself not board-certified, or eligible for board certification as contemplated by the relevant regulations. In the days following Yarushka's seizure, Relators spoke with Keohan and voiced their dissatisfaction with their daughter's care. After their conversation, Keohan directed the staff psychiatrist Gaticales to supervise Ortiz. Yarushka resumed treatment at the Arbour clinic, but suffered another seizure in October 2009. This seizure proved fatal. After Yarushka's death, the relators spoke with Anna Cabacoff, a social worker at the Arbour clinic who had worked with Yarushka in the past. Cabacoff informed them that the counselors who had cared for Yarushka were not properly licensed to provide such treatment without supervision or to prescribe medication, and that Gaticales was not board-certified and therefore unqualified to supervise the other staff members.
In the months following the death of their daughter, the relators filed complaints with several state agencies, including the Disabled Persons Protection Committee, Division of Professional Licensure, and the Department of Public Health. These complaints led to, inter alia, findings that the clinic had violated fourteen distinct regulations, including those relating to staff supervision and licensure.