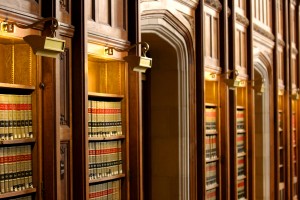 In its opinion handed down today in United States ex rel. Goldberg v. Rush University Medical Center, the Seventh Circuit reaffirmed a broad understanding of the public disclosure bar in the False Claims Act ("FCA").
Prior to 2009, the statutory language barred suits "based upon" allegations which had previously been publicly disclosed by government action or the news media. The "based upon" language has been the source of much controversy as courts have grappled with its meaning, but all of the circuits (with the exception of the Fourth Circuit) have ultimately interpreted it to mean "substantially similar." In 2009, Congress amended the Act and replaced the "based upon" language with "substantially similar."
The Seventh Circuit further elaborated the interpretation of "substantially similar" in its recent ruling of May 2012, finding that an FCA suit would not be barred unless the publicly-disclosed claims alleged both a particular act of fraud and a particular defendant. Such an interpretation, the court noted, is consistent with the Act's broader purpose of ensuring that individual whistleblowers come forward with helpful information that may assist in recovering damages from contractors who have defrauded the federal government.
The False Claims Act permits private whistleblowers to sue as qui tam-relators, meaning they have standing to sue on the government's behalf. While the government may decide to intervene in a suit filed under the statute, it does not always elect to do so, and even if it does not whistleblowers may proceed with their legal claims. The Act contains only two statutory barriers to file a claim, including the highly-litigated public disclosure bar as well as a "first-to-file" bar. Plaintiffs may receive between 15% and 30% of the final judgment or settlement value. While some law firms decline to take on cases in which the government chooses not to intervene, others will, with plaintiffs in such cases receiving a greater share of the final judgment or settlement value.