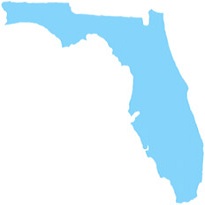 The U.S. Department of Justice announced yesterday that Jacksonville-based North Florida Shipyards and its president will pay the federal government $1 million to resolve a relator's allegations that they violated the False Claims Act by creating a fraudulent company in order to win contracts from the U.S. Coast Guard intended for Service Disabled Veteran Owned Small Businesses ("SDVOSB"). In order to qualify as a SDVOSB on Coast Guard ship repair contracts, a company must be owned and managed by service disabled veterans, and must perform a majority of the labor. Ind-Mar Services Inc. ("Ind-Mar"), however, was allegedly set up to serve as a sham contracting vehicle. The company allegedly had no employees or facilities and North Florida Shipyards actually performed all of the work and received all of the profits under the awarded contracts. As a result of the scheme, Ind-Mar was falsely awarded contracts to repair five ships between 2010 and 2013.
United States ex rel. Yerger, et al, v. North Florida Shipyards, et al. was filed in federal court in May of 2011 by Robert Hallstein and Earle Yerger, both are U.S. Navy veterans and former employees of North Florida Shipyards. The government then elected to intervene in the case. Hallstein served as the company's vice president of operations and claimed to have noticed that the Coast Guard was increasing the number of ship repair contracts with set-aside restrictions (like the disabled veterans program), rendering it more difficult for North Florida Shipyards to secure such jobs. In August 2010 the relators were allegedly approached by officers of North Florida Shipyards with requests to be listed as officers of Ind-Mar. The only details that they were given were that the appointments were related to their status as "disabled veterans." The Veterans Administration has determined that Hallstein is 50% disabled with back and possible respiratory issues, and Yerger is 40% disabled due to diabetes, hearing loss, and tinnitus. Both relators declined to act as officers of Ind-Mar and expressed concerns about how Ind-Mar and North Florida Shipyards could be intertwined.
Despite this, North Florida Shipyards allegedly used the names of Hallstein and Yerger, as disabled veterans, to file articles of incorporation for Ind-Mar and establish it as a small business. The principal place of business of Ind-Mar was listed at the same address as North Florida Shipyards and all of the company's employees are employees and officers of North Florida Shipyards. The sole purpose of the business was therefore alleged to be its use as a conduit to permit North Florida Shipyards to bid on contracts restricted to small businesses owned by disabled service veterans. The contracts at issue awarded to Ind-Mar included those for the Bluefin, Confidence, Cormorant, Tarpon, and Venturous. The Veterans Entrepreneurship and Small Business Development Act of 1999 established an annual government-wide initiative for at least 3% of the total value of all prime contract and subcontract awards to go to small businesses owned and controlled by service disabled veterans. A Service Disabled Veteran Owned Small Businesses Concern Program was subsequently established. The program outlines the criteria to be used in federal contracting to determine service disabled veteran status, business ownership and control requirements, and guidelines for sole source and set aside procurement opportunities.
Previously, in December 2013, the Small Business Administration ("SBA") suspended North Florida Shipyards, its president and part-owner, Ind-Mar, and three others from all government contracting. In April 2014, North Florida Shipyards entered into an administrative agreement with the SBA admitting to the creation and opeation of Ind-Mar in violation of its Coast Guard contracts and of SBA statutes and regulations. The investigation was a coordinated effort by the Civil Division, the U.S. Attorney's Office for the Middle District of Florida, the Department of Homeland Security's-Office of Inspector General and the SBA Office of Inspector General.
Liability under the False Claims Act involving government contracts can also include overcharging, the substitution of inadequate materials, and the false certification of compliance with a contract's terms. Government contracts between private corporations and the federal government account for hundreds of billions of dollars in spending each year. But unlike private contracts between parties, government contracts are more difficult to police. Relying on whistleblowers is often essential for the recovery of fraudulently obtained money. In cases, as here, where the government elects to intervene in the qui tam action, the whistleblower may share in up to 25% of the total recovery achieved by the government. Relators Hallstein and Yerger will receive $180,000 for their role in this case.