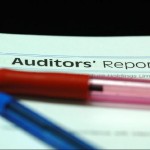 A teenager who died after receiving mental healthcare services from unlicensed and underqualified professionals is the impetus behind a False Claims Act lawsuit handled by Greene, LLP on behalf of the late Yarushka Rivera. The case is now before the U.S. Supreme Court. The United States Office of the Solicitor General and the Department of Justice argued before the Supreme Court on April 19, 2016 with assistance from Greene, LLP.
Yarushka Rivera was a teenage enrollee of MassHealth benefits (Massachusetts's state equivalent of Medicare) and began seeing Arbour counselor Maria Pereyra in 2007 after experiencing various behavioral problems at school. Pereyra, an Arbour staff member, lacked a professional license to provide mental-health therapy. Rivera's parents met with Pereyra's supervisor, clinical director Edward Keohan, after Yarushka complained that she was not benefiting from counseling. During the meeting, they became worried that Keohan was not properly supervising Pereyra and was unfamiliar with Yarushka's treatment.
Yarushka was eventually transferred to another staff member, Diana Casado, who was also supervised by Keohan. Casado too, was unlicensed. Yarushka's parents quickly became dissatisfied with her treatment and believed that Casado too, was not properly supervised.
In February 2009, Yarushka was assigned to a new therapist, Anna Fuchu. Fuchu held herself out as a psychologist with a Ph.D., though Yarushka's parents later learned she had "trained" at an unaccredited online school and that her application for a professional license had been rejected by the Commonwealth of Massachusetts licensure board. Fuchu treated Yarushka and diagnosed her with bipolar disorder.
Later, Yarushka again began to act out at school, and officials at her school told her parents that she would only be allowed to attend classes if she saw a psychiatrist. When Yarushka's parents told this to Fuchu, she referred Yarushka to Maribel Ortiz, a staff member at Arbour. Believing Ortiz to be a psychiatrist, Yarushka's parents referred to her as "Dr. Ortiz." Ortiz never corrected Yarushka's parents. They eventually discovered that she was not a psychiatrist, but rather a nurse, and that she was not under the supervision the Arbour staff psychiatrist, Maria Gaticales. Gaticales was herself not board-certified or eligible for board certification as required by Massachusetts regulations. Nevertheless, in May 2009, Ortiz prescribed a medication called Trileptal for Yarushka's bipolar disorder.
Yarushka soon thereafter experienced an adverse reaction to the drug. Though she repeatedly called Ortiz for guidance, her phone messages were unreturned. When her condition worsened, Yarushka decided to discontinue the medication, having not heard from anyone at Arbour in several days. On May 13, Yarushka had a seizure and was hospitalized. After the initial hospitalization, Yarushka resumed treatment at Arbour, but suffered another seizure in October 2009, this one fatal.
After Yarushka's death, her parents spoke with Anna Cabacoff, a social worker at Arbour who had worked with Yarushka in the past. Cabacoff informed them that the counselors who had cared for Yarushka were not properly licensed to provide treatment without supervision or to prescribe medication.
In the months following the death of their daughter, Yarushka's parents filed complaints with Massachusetts state agencies, including the Disabled Persons Protection Committee ("DPPC"), Division of Professional Licensure ("DPL"), and the Department of Public Health ("DPH"). DPH determined, after an investigation, that Arbour had violated fourteen distinct regulations, including those relating to staff supervision and licensure. The DPH report deemed Yarushka's parent's allegations "valid" and found that the Psychiatrist's personnel record indicated that she was not qualified to supervise a nurse practitioner because she was not Board Certified in psychiatry.
The report also concluded, based on a comprehensive review of Arbour's personnel files, that "23 therapists were not licensed for independent practice and also … were not licensed in their discipline." Though all twenty-three therapists required clinical supervision, there was no documentation to show that any had received such supervision prior to January 2012, despite having been hired as early as 1996. As a result of the DPH report, Arbour entered into a plan of correction with the agency to remedy their faults.
The central issue in Greene's argument before the Supreme Court is a question of importance to whistleblowers: whether a claim submitted to the government for payment is fraudulent under the "implied certification" theory of False Claims Act cases, i.e., if a contractor does not comply with regulations in the course of performing their government contract, does this non-compliance implicitly make their invoices to the government fraudulent?