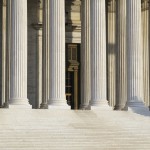 The government has elected to intervene in a False Claims Act ("FCA") suit filed by West Virginia internet provider, Citynet, against competitor Frontier Communications.  The suit alleges that Frontier misused $40.5 million dollars in federal stimulus funds to build a high-speed internet network designed solely to rig the West Virginia market in its favor.
In an unusual twist, the suit names West Virginia state officials – Homeland Security Chief Jimmy Gianato, Chief Technology Officer Gale Given, and former Commerce Secretary Kelly Goes – as defendants, alleging they were complicit with Frontier's scheme to defraud the federal government and suppress competition within the state.
The False Claims Act allows individuals ("whistleblowers") to file lawsuits with allegations that fraud has been committed against the federal government.  Whistleblowers can be people, or businesses, like Citynet, and are entitled to share in any recovery received by the government.
In Citynet's complaint, the company details a scheme where state officials used their positions to benefit Frontier.  Citynet alleges that Frontier had an unusually "tight" relationship with senior West Virginia officials—Governor Manchin's former Chief of Staff is currently a Frontier lobbyist, former Public Service Commission official Billy Jack Gregg is a Frontier lobbyist, and former Chief Technology Officer Gale Given is a regional President of Frontier.
Beyond allegations of the existence of an "iron-triangle" between state officials and Frontier, Citynet alleges that the state bolstered Frontier's ability to access federal funds by misrepresenting the scope of the state's assistance in building internet instillations across the state.
By doing so, Frontier's application for projects aligned closely with the state's request for funds, and made Frontier's projects look more viable and beneficial than they would otherwise be.
The complaint also alleges that Frontier's application used to secure federal funding for high-speed internet fiber instillation drastically inflated the amount of product needed to complete jobs.  In its application, Frontier identified the New Cumberland State Police Troop Station and the John D. Rockefeller Voc-Tech Center in Hancock County as two state facilities that were not connected to high-speed internet. The two facilities are a few hundred feet from one another in reality.  But, in its application, Frontier estimated that it would take 17,600 feet of new fiber to connect the two buildings.  In effect, the federal government bought 17,600 feet of expensive fiber when it needed 1,000 feet.
Citynet alleges that this fabrication of proposed distances between facilities was widespread.  The company alleges that Frontier "copied and pasted" the same distance for different projects without regard for the true amount of fiber optic cable needed.
In a letter sent to the National Telecommunications and Information Administration ("NTIA") the company attempted to raise foreseeable issues of poor oversight in the Frontier grants, before Citynet filed its False Claims Lawsuit.  The company warned the NTIA, "the state's current plan provides Frontier not only with a competitive advantage over existing competitive providers, it likely means that competitive options (superior to Frontier's) will be priced out of the market relative to installation cost alone, thereby leaving the end-users (i.e., state agencies) with no choice (current or future) to enjoy lower services costs, higher bandwidth performance, and advanced service capabilities."
Citynet concluded the letter by informing the NTIA that, "The misguided implementation of the state's plan introduces serious long-term economic risks for the State of West Virginia, limits state agency choice and effectively locks out competitive carriers.  The beneficiary of the plan is not the State of West Virginia, it is clearly Frontier."
Citynet's FCA lawsuit alleges that the company's worst-case scenario came true—Frontier was granted over $100,000,000 dollars in federal funds – and it employed various schemes to expend all grant money available. The complaint alleges that the U.S. government and public have been damaged in the amount of $41,531,832.25 dollars.
There are rarely better-poised individuals to undercover fraud against the government than business competitors.  As businesses operate in similar spheres, competitors know what is required to fulfill a government contract.  If a competitor business is skirting regulations to cut down on costs or is engaging in de facto kickbacks like those alleged in Citynet's complaint, with the help of an experienced False Claims Act attorney, one's business may not only level the playing-field in their market, but also recover a substantial financial reward for providing the government with information that assists in the recovery of ill-gotten funds.