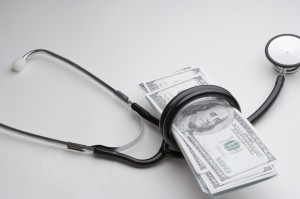 Martin E. Cutler, M.D., an ophthalmologist with offices in Woburn and Gloucester, Massachusetts, has agreed to pay $55,000 to resolve allegations that his company submitted false claims to Medicare.  Medicare pays only for services that are "reasonable and necessary for the diagnosis or treatment of illness or injury." The program covers specific eye procedures only when they are medically necessary.
Since ophthalmologists are physicians under Massachusetts law, and are regulated by the Massachusetts Board of Registration in Medicine, Cutler is regulated as a physician under the Medicare reimbursement rules.
Brian Sachs, a Boston-based medical consultant, "blew the whistle" on his former client and filed his qui tam False Claims Act lawsuit in Federal District Court in 2013.
The False Claims Act, originally enacted in 1863 during the civil war to combat rampant fraud in government contracting, was amended by Congress in 1986 to enhance the federal government's ability to recover losses from fraud against the United States. Violations of the False Claims Act are subject to civil penalties for each false claim plus three times the amount of the loss that the government incurred as a result of the defendant's actions.
Sachs became suspicious about Dr. Cutler's billing practices after reviewing his companies' financial statements during a routine audit.
Specifically, Sachs and the government alleged that, between January 2010 and December 2014, Dr. Cutler falsely billed Medicare for ophthalmic diagnostic imaging when there was no underlying diagnosis to justify the procedure. He also allegedly falsely billed Medicare for office visits where a prior claim for the same visit had been denied and the new claim was not supported by Dr. Cutler's documentation.
In addition to these problems, Sachs' audit revealed that in an abnormally high percentage of medical charts, Dr. Cutler consistently: (1) failed to sign patient charts; (2) would questionably include the diagnostic code for "eye pain" on a large and significant percentage of claims for a complete office visit; (3) would submit a claim for a complete office visit without providing required testing as part of the exam, such as a "dilated fundus" examination; and (4) would include the "diabetes" diagnostic code on a large and significant percentage of claims; all to obtain higher reimbursements.
When Sachs immediately alerted Cutler that his practice was in serious noncompliance with federal law and regulations (including Medicare and HIPAA) and insisted financial and medical records be corrected and properly stored, he was ignored.
"This settlement is part of the government's ongoing efforts to fight Medicare fraud, whether the defendant is a large pharmaceutical company or an individual physician practice," said U.S. Attorney for the District of Massachusetts. "Physicians have an obligation to bill only for medically reasonable and necessary services."
"Our agency will continue to aggressively investigate health care providers that bilk Medicare for unnecessary services just to boost profits," said Special Agent in Charge Phillip Coyne, U.S. Department of Health and Human Services Office of Inspector General.  "And we will not tolerate greed, which can undermine medical decision-making and the public's trust in the health profession."
The settlement resolves allegations filed by Sachs.  Under the terms of the settlement agreement, the federal government will pay the whistleblower $11,000 from the settlement amount.
There are rarely better-poised individuals to undercover fraud against the government than business partners, consultants, and accountants. Hired consultants, like Sachs, know what is required to adequately fulfill a government contract.
As a consultant, if the business one is working for skirts regulations to inflate Medicare reimbursements, consultation with an attorney may drastically ease the pain of coming forward with allegations against a client. With the help of an experienced False Claims Act attorney, a whistleblower may recover a substantial financial reward for providing the government with information that assists in the recovery of ill-gotten funds.